Rosetta Stone is giving away totally free memberships to healthcare heroes and teachers.
There's some good news for the healthcare heroes and teachers who did their best for us throughout the pandemic. Rosetta Stone, the popular foreign language learning program, is offering free memberships for all sorts of hometown healthcare and educational heroes across the country.
"As a big Thank You to teachers, nurses and other healthcare workers for being on the frontlines during this difficult year, Rosetta Stone will be gifting 3 months of free language learning between May 1 and May 31," the company's website reads. "Beginning May 1, those who qualify can visit rosettastone.com/thankyou to claim their free three-month subscription for a language of their choice. All they need to input is their name, contact info, profession and employer for verification. Users will enjoy:
Your choice of one of 24 languages ranging from Spanish to Mandarin and dozens in between
Immersive language learning online and off
Content tailored to you, whether you're learning for work or fun
Instant feedback on your pronunciation with TruACCENT, plus other unique language tools
Progress tracking so that you know what you've covered, what's coming up and how it'll best work for you
For those with existing subscriptions, they'll extend yours by three months unless you have a Lifetime plan."
The entire Rosetta Stone team wants to say thank you, merci, gracias, grazie, toda, and more. "We want to say thank you to those who have been on the front lines through the pandemic. Teachers and health care workers have gone above and beyond -- spent countless hours teaching remotely, provided care to the most vulnerable, and put others' well-being before their own. We are so grateful to these heroes," said Matt Hulett, Rosetta Stone President.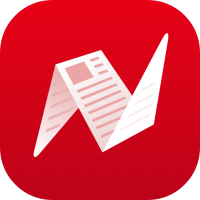 It's something real-life healthcare workers are especially excited about, too.
"This free language-learning offer such a great idea," shares Papri Sarkar, dermatologist in Brookline, Massachusetts who stays top of all the latest wellness and beauty trends like procoffee in addition to her work detecting cancers, COVID-related rashes and hair loss, and other serious skin-related issues. "We haven't traveled since December, 2019 and it feels like my oldest is going to be off to college any day now. It would be great to learn Spanish and then take the family trip to Spain we'd planned for 2020. From time to time we also get Spanish speaking patients in clinic, and maybe after a few years of trying Rosetta Stone I could communicate with them on my own!"
Sarkar, who wasn't on the front lines of COVID-19 but watched her colleagues put forth monumental efforts says the entire medical community has been through the ringer this year. "I can't even begin to imagine how tough that must be for my colleagues. Even in outpatient medicine though, there has been a lot of change and turmoil. In addition to the obvious things that COVID-19 brought to medicine like constant N95 mask use, there has been a lot of new scientific information, disease presentation, and best practice updates that we've have had to process, implement and educate around. For some of my patients, I'm the only healthcare professional they see so all of their healthcare questions come to me."
Nurses are looking forward to the language-learning freebie, too. "I work in a community health center where many speak other languages than the two I am fluent in, English and Spanish," shares Cindy Sershen, DCNP, FNP-BC, a Boston-area nurse. "Learning another language will help create an environment of inclusivity and will allow my patients to have a better health care experience. And in the process, I get to add to my knowledge in general—It's a win-win."
You can access the totally free Rosetta Stone three-month memberships by signing up here. It's valid across the United States, and readers are encouraged to share the information with healthcare and educational heroes.
Are you a healthcare hero, teacher, or other pandemic-era savior? We'd love to hear your thoughts on this useful giveaway in the comments section below.