Can't make it to the theater or Broadway this Mother's Day? Don't worry, this is FREE.
The usual Mother's Day tradition for New York and tri-state area families was very often a delicious homemade brunch or a trip to a local pancake house followed by a theater performance or other arts-filled experiences. The pandemic put a strain on all those traditions though, starting with seeing family and stretching all the way to the limited availability of live performances and theater.
There's good news, though -- especially for those celebrating Mother's Day on tight budgets. Alvin Ailey American Dance Theater wants to treat you and your loved ones to a free performance of Revelations Reimagined, the Newark, New Jersey-based NJPAC show and cultural treasure that pays tribute to African American heritage. You can choose from either of the Mother's Day showings on Saturday, May 8 at 7:00 p.m., or Sunday, May 9 at 3:00 p.m.
"For 21 seasons, Alvin Ailey has been a beloved tradition at NJPAC. Although we can't gather in person this year, we have something special in store for you: a virtual screening of Alvin Ailey's new dance film," a company spokesperson told News Break of the Revelations Reimagined performance offering. "Whether your family is near or far, we cordially invite you to tune in and remember the feeling of live performance. This presentation is our way of saying thank you to everyone who has enjoyed Alvin Ailey at NJPAC in the past—and a hopeful reminder of all the soul-stirring performances yet to come."
The New Jersey Performing Arts Center, NJPAC, is located in downtown Newark, New Jersey and prides itself on being America's most diverse performing arts center, and the artistic, cultural, educational and civic center of New Jersey. The Center, which provides a much-needed meeting point for the area's diverse communities, has struggled to continue being both the melting pot and safe haven for those communities during the pandemic, which is why they're branching out with free online performances to remind their patrons just how important the arts are. NJPAC has attracted nearly 10 million visitors (including over 1.7 million children) since opening its doors in 1997, and nurtures meaningful and lasting relationships with each of its constituents.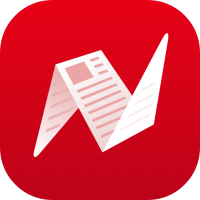 "I hope we come back stronger than ever, and this is only the beginning," Michelle S., a frequent donor to NJPAC told us when she heard about the free Mother's Day performance offerings. "It's important for the community. I live a few towns a way in Jersey City, and I can tell you we need the arts more than ever. People are struggling emotionally with feeling disconnected, I know I have been after this long winter, and the arts are the healthy way of getting all that energy and frustration out. We need it, and I'm glad to see NJPAC doing something proactive about touching people's lives again. I'll be watching the Sunday afternoon show remotely with my daughter who lives a few hours away."
Revelations Reimagined explores Revelations, the classic and ground-breaking performance piece, in a new context: past and present, on stage and off, a cultural treasure that transformed modern dance forever and continues to reinvent itself. The beloved Ailey masterpiece pays tribute to African-American heritage—"sometimes sorrowful, sometimes jubilant, but always hopeful"—and to the power of the human spirit.
To access the totally free showing of Revelations Reimagined you'll need to RSVP: Alvin Ailey American Dance Theater "Revelations Reimagined" - NJPAC
Are you a fan of Alvin Ailey's work or planning a remote Mother's Day celebration this year? We'd love to hear your feedback in the comments section below. #happymothersday