A very practical bouquet of colorful Carhartt tees is being made in limited quantities.
Sure, you could get your mom a typical bouquet of blooms this Mother's Day, but honestly... why? She'll still be left wanting something more after they wither, especially if she's a little bit country (imagine us singing that to you).
Dearborn, Michigan-based Carhartt is releasing a limited edition Mother's Day tee bouquet she'll love, and it's everything the practical hard-working mom could ever want when coupled with hugs and kisses from you.
The brand is offering a limited run of these photo-worthy Mother's Day bouquets brimming their customer-favorte women's tees for $51 with a "work gear off limits (until tomorrow)" message within the included, very-fun gift box. Because even the hardest-working moms need to take a little time off, right?
"This year, it felt more important than ever to tell the stories of moms and recognize their hard work with something special," said Janet Ries, Vice President of Marketing of the iconic Michigan company. "And while we know a Carhartt mom rarely gets a day off, we hope this bouquet reminds her it's okay to 'stop and smell the roses' on mom's special day. After all, she's earned it."
The brand has also launched a full Mother's Day campaign featuring real, hard-working moms (because aren't we all putting in overtime this year?), and the bouquet of beautiful, practical gratitude that can be worn and loved every single day. It features Carhartt's colorful WK87 Workwear Pocket T-Shirts rolled to look like flowers, and a few hand-sewn roses made of the brand's iconic duck fabric that are totally worthy of saving. Each bouquet features the Cantaloupe Heather, Ruby Heather, and Cobalt Heather t-shirt colors that are universally flattering and fun to wear with work gear, but also a great pair of denim cut-offs on summer weekends.
When it comes to real moms reacting to this idea? Well, they seem pretty excited about this whimsical take on an old classic.
"I love this idea," Meghan Frank, a 31-year-old mom of two from Lincoln Park, Michigan told us when we showed her the bouquets. "I actually just love Carhartt gear and wear their hats and tees just about every day, and I'm not even doing heavy duty work. I mostly work from home now, but the stuff is so well made and comfortable that I can go from emails to gardening in it and not have to change. I think the price is probably a bigger deal though, because the last time my husband brought me a giant bouquet of roses he spent way more than this bouquet of tees, and those flowers died in about a week. I'd way rather have tees I actually want to wear every day."
The most important takeaway though? Carhartt wants to stress that it's gear is Made for Moms, Not For Mother's Day. It's a message real moms seem to appreciate, too.
"Truly, I want gifts I'll actually use all the time, or at least most of the time, some breakfast in bed, and a good nap without anyone waking me up," Meghan quipped when asked what she really wants this Mother's Day. "If I can get a couple hot waffles, fresh coffee, and hang out in a comfortable tee all day I'll be golden, and owe my husband big time when Father's Day comes around."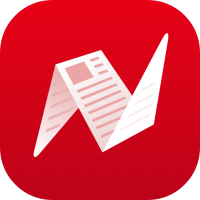 The Carhartt bouquets are available in extremely limited quantities, so you'll have to head to the Carhartt Mother's Day Landing Page and follow ordering instructions on the website so your favorite mom's bouquet arrives in time for May 9, this year's Mother's Day.
Is your mom a major Carhartt fan or is she a traditionalist who favors real flowers? We'd love to hear your feedback in the comments section below.