Instacart's newly-released data shows Chicago-area residents have made some unexpected changes.
One of the most notable shifts in consumer since the stay-at-home orders were issued proved to be America's en masse move from in-store shopping to online grocery. Almost overnight, millions signed up for online grocery delivery to get food on the table safely during a difficult time, which Chicago and other major American cities leading the pack. According to a new Instacart survey of 2,038 U.S. adults conducted recently online by The Harris Poll, nearly half of all Americans (48%) say that they ordered groceries online during the pandemic.
In fact, Chicago's Instacart shopping habits deviated so significantly from the national norms that local retail experts and researchers have begun digging deepers into what exactly makes Illinois-area residents so interested in booze and veggies, specifically.
Instacart's poll research clearly indicated the following:
Chicago residents were 197 percent more likely to order alcohol than the national average
They were also 10 percent more likely to order from the pantry aisle than the national average 
 And, perhaps for balance, they were 7 percent more likely to order produce than the national average
What may be less surprising is that this midwestern hub city was nine percent less likely to order meat and seafood counter items through Instacart than the rest of their American counterparts, and a whopping 10 percent less likely to order baked goods or any kind when compared with national averages.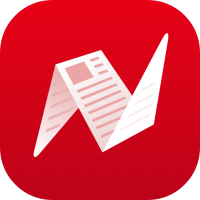 "This makes sense to me," says Simon Frankel, a sociologist based in Illinois. "If you look at some of the cultural norms out here in the midwest, we're big on things like home baked pies and cookies, and probably have always been less likely to buy those things at the super market than friends on the coasts. I bet you'd find orders for baking basics like flour, sugar, and yeast just as high, if not higher, than the national averages on Instacart, though. We still want pie and cake, we just want to make it ourselves."
And when it comes to meat and fish? Fresh fish consumption has actually been down compared to national averages for years following a series of fish advisories from the Illinois Department of Public Health. "I wouldn't say I'm shocked about these numbers either," Frankel admints. "We've seen a somewhat steady decline in seafood consumption in the area for some time, but the meat issue is multi-facted. Chicagoans are still eating meat, but we're so into our steaks and filets and everything in between that we prefer hand-picking those items. A lot of suburban Chicago area families also keep second freezer chests in their garages and basements just to store larger amounts of high-quality meat for rainy days, or should we say, pandemic years?"
Instacart also believes the relationship between their customers and shoppers has shifted dramatically, releasing a statement saying, "With ongoing customer-shopper chat trends showing continued elevated use of phrases and emojis that communicate gratitude, we have reason to believe that consumers will retain a deeper sense of gratitude toward Instacart shoppers -- perhaps even permanently."
Another major boon that took the midwestern maket by surprise? Cleaning essentials, with user search statistics showing nearly-off-the-charts search numbers for Purell, hand sanitizer, toilet paper, and other essentials.
When it came to booze, perhaps the biggest eye-opening find of the poll, results showed a mass-attempt to ease lockdown woes, sadness, and anxiety.
"Some buyers distilled their shopping lists down to a different aisle -- the alcohol aisle. Instacart offers alcohol delivery and pickup across 25 states plus Washington, D.C. in partnership with more than 200 retail partners, including ALDI, Sam's Club, BJs, Sprouts, The Fresh Market, BevMo!, and Total Wine & More, among others," the findings share. "Presumably as an attempt to relieve stress and anxiety, consumers looked for quick, easy ways to wind down during the pandemic. Canned or pre-mixed cocktail sales grew by 127%, and brew-obsessed buyers fueled the rapid rise of specialty beers and spiked seltzers as well, with sales in the categories growing by 96% and 131% respectively this year. In the traditional spirits category, the hard liquor of choice proved to be gin, which grew by 21% year-over-year."
You can see more information and statistics on pandemic shopping shifts at the Instacart website.