The Macomb County, Michigan woman caught some pretty amusing images.
It's no secret that lockdown and prolonged social distancing has made us reach for more outdoors activities and hobbies we never previously imagined, and that's exactly how Macomb Township, Michigan resident, Lisa Cavanary, got into tracking the wildlife visitors to the birdfeeders in her own yard. Cavanary, who goes by the name Ostdrossel on social media, started feeding and observing birds when she moved from Germany to Michigan before the pandemic. She's since started documenting a range of other adorably amusing wildlife for tens of thousands of online admirers of her work.
Lisa's hysterically funny and sometimes silly photos from the past have also appeared on Bored Panda, but this updated version is extra fun to look at. Ostdrossel's gallery of spy-level animal pictures feature different kinds of birds, local furry critters, and even the occasional big forest creature known to peruse the Great Lakes states. The facial expressions of the image captured-critters alone? Priceless.
"I have gotten to know my chosen home country America and state Michigan a lot more, for one," Lisa shared what she's learned during the years of photographing birds." There is so much variety here, you can never stop exploring. I also learned how much impact we as humans have on nature and the balance and developments in habitats. When trees are cut down to make room for wider roads or more settlements, bird and animal populations can suffer. When we spray chemicals onto our lawns, birds and animals can suffer. It has also helped me with gardening. We are trying to make our yard bird-friendly and natural, looking for native plants and shrubs that are not just decorative but also nourishing the birds. I have also learned that the internet and social media can be a cesspool but that people who love birds are mostly very friendly folk."
Some of the best photos of Ostdrossel's menagerie of Macomb Township, Michigan wildlife are of ultra-cute small animals just trying their hardest to reach sweet, delicious birdseed that's brimming with favorites like sunflower seeds.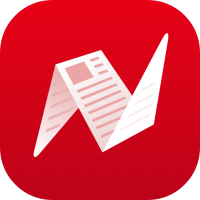 "Sunflower seeds tend to bring out a wide range of Northern Hemisphere wildlife," says zoologist Richard Dwayne of Detroit. "Squirrels think of sunflower seeds the way us humans might drool over cheese fries, pizza, or candy. It's just that good to them. Birds with seed-cracking beaks tend to love them too, so if you're thinking of trying this trick in your own yard, a bag of inexpensive sunflower mix is a good place to start. You don't need anything too fancy to bring all the bird boys to the yard."
And when it comes to what camera to use? Well, just about anything that's got a long battery life and stands up to the great outdoors with weather protection ought to do it. "I've seen people use their Nest security cameras for this type of thing, although the color resolution isn't as great as these photos. You can also use a GoPro or mount the camera itself can be inside a window and the seed feeder just outside with either a screw mount or a suction cup. I've seen some really great images of local bears feasting on pine cone peanut butter seed feeders, the ones we all made in the scouts as kids, straight from home security cameras," adds Dwayne.
You can see more of Ostdrossel's work on her Facebook page, where thousands of fans have gathered to see and enjoy her nearly daily uploads.
Do you love Ostdrossel's images or have you installed your own birdfeeder cameras? We'd love to hear your feedback in the comments section below.