The greater Chicago area searches for information on MCT oil more than any other American region.
Chicago residents are pretty serious about their fitness, and they're not willing to stop at long runs and Peloton bikes to reach their goals, it seems. In fact, the topic has been so hot in Illinois that the Chicago Tribune devoted an entire review piece to the topic knowing that thousands of Google-ready residents would land on their content in hopes of finding trimmer waistlines and enhanced athletic performance.
Photo by Brenda Godinez
But what is MCT oil, anyway? And why are over 100,000 Chicago-area residents searching for it every month?
"MCT oil is called a medium-chain triglyceride," explains Lauren Minchen, MPH, RDN, CDN, nutrition consultant for Freshbit, the AI-driven visual diet diary app. "It's often taken from coconut oil and palm oil. MCT powder is a form of MCT oil made into powder form through a process called spray drying. This process converts the liquid in MCT oil into powder form, which some report as being even more easily digested than MCT oil."
It's those medium-chain triglycerides, or fat, that health enthusiasts are after in both oil and powder form, because experts like Minchen believe they can do everything from boost nutrient absorption to enhance digestion.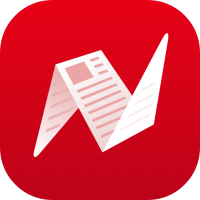 "The health benefits of MCT oil include being easy on the digestive tract," Minchen says, adding that, "This boosts vitamin absorption when consumed with foods rich in vitamins A, D, E, and K, and increased satiety when consumed with meals and snacks." And yes, it's important to take the supplment with food because, "MCT oil or powder by itself can lead diarrhea for some people."
Studies also indicate MCT consumption may lead to weight loss
"MCT oil may be helpful for some in weight loss because it can be a quick source of energy, boosting exercise performance and fat use for energy during workouts," details Minchen. In fact, this study clearly showed MCT oil supplementation leading to a significant weight loss when compared with other more expected healthy oils, like extra virgin olive oil.
Conclusions: Consumption of MCT oil as part of a weight-loss plan improves weight loss compared with olive oil and can thus be successfully included in a weight-loss diet. Small changes in the quality of fat intake can therefore be useful to enhance weight loss."
Minchen says the benefits don't stop at just shedding fat though, because consuming MCT oils and powders may, "Help reduce blood sugar and support blood sugar management, this could be related to how fat slows down absorption of sugar and carbs from food it's consumed with, and can increase the release of two hormones that boost feelings of satiety after meals -- peptide YY and leptin."
How much MCT should you add to your diet, and in what form?
If you want to make the most of adding MCT oil or powder to your diet, you'll be happy to know that moderate amounts can be used indefinitely as dietary supplements for adults. You should speak with your doctor before making any changes to your health routine though, and this particular supplement hasn't been studied in children.
"MCT oil and powder is typically consumed in one to two tablespoon portions per day," says Minchen. "However, the best way to determine the exact amount of MCT oil to consume for you is probably to use a food diary app like Freshbit to keep track of your fat intake. MCT oil should be considered a fat source and be consumed as part of a balanced diet with other healthy fats, like avocado, nuts, seeds, wild caught fish, and olive oil."
Photo by Gordon Cowie
If you go by what Chicagoans are searching, the trend is clearly leaning in the MCT powder direction, which Minchen says may have added benefits. MCT powders are commonly combined with flavor-enhancing agents, with matcha (green tea powder), being the favorite variety by far.
"Matcha and MCT powder are often combined because they are both keto diet-friendly, both are associated with increased fat burning and weight management, and both are in powder form, making them easy additions to smoothies and other liquids," she says. In fact, the search term matcha MCT latte is quickly rising in Illinois also, with this hot coffee-replacing beverage taking off in popularity.
Ancient Elixirs Superfood Matcha Energy Powder, Amazon
Is there any evidence suggesting green tea and MCT actually does anything?
Thomas Giodoni, a 31-year-old Chicago-area resident, swears by the combination and offers anecdotal evidence at least. "I bought a matcha MCT powder off Amazon after reading the reviews. Truly, I was just hoping to kick my coffee habit a little and do something healthier as part of a resolution for 2021, but now it's been over four months and I've lost 6 pounds without doing literally anything else. I've eaten all the same foods, worked out the same amount, maybe even less, and I've slowly and steadily lost weight," he says, adding that his weight loss has been modest, but "Over time it's added up. I feel trimmer being down the six pounds, and I guess if you're not in a rush and like the taste of green tea, it's an easy enough hack."
The bottom line? MCTs may aid in fat loss and have a variety of other benefits.
"Some other potential benefits include reduced lactate buildup and better athletic performance as a result," which means that post-workout recovery time could be reduced or at least made more comfortable. "Reduced epilepsy activity due to MCT oil's effect on ketone production is another benefit, as well as improved cognition in those with Alzheimer's, improved behaviors in children with autism when combined with a gluten free or keto diet, the MCT oils and powders can fight yeast and bacterial overgrowth in the gut." Better yet? "Consuming MCTs may lead to a reduced risk of heart disease due to MCT oil's positive effect on weight loss and blood sugar management. More research is needed to confirm these potential benefits, though."
Have you tried MCT oil or powder for health benefits or weight loss? We'd love to hear your thoughts and experiences in the comments section below.