No monkey business for this pretty chimp.
In an era where American humans have scaled back their salon visits and beauty treatments more than ever, the monkeys of Miami are feeling prettier than ever. The Earth is healing, right?
Limbani, the beloved chimpanzee resident at Miami's Zoological Wildlife Foundation has been getting his beauty influence on by unboxing fairly fancy-schmance human shampoos and conditioners from Pai-Shau, the tea-infused haircare brand for everyone, and making totally smile-worthy sudsed-up beauty videos for all his fans and followers to enoy.
Splish splash, Limbani takes a bath
"To bathe any animal we typically use baby shampoo or special medicated animal shampoo," explains Mario S. Tabraue President and Director of Zoological Wildlife Foundation Miami. "We decided to bathe Limbani with Pai-Shau after our very good friend recommended the products to us. After learning more about the ingredients, we tested it ourselves (I personally love it and use it in my home), and then used it on Limbani. It made his hair super soft and shiny," he says of the four and a half year old chimp's beauty routine.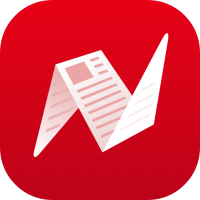 Limbani, which means strong in Swahili, was a miracle baby born to an older chimpanzee in captivity -- that alone was miraculous, but while his mom was giving birth she detached six of her ribs and ended up not being able to produce enough milk to feed him.
He was also born with pneumonia, and was treated with antibiotics and a nebulizer for the first four months of his life. It goes without saying that he is cared for with the utmost care and caution now, even at nearly kindergarten age.
"Apes are close to humans, so if Pai-Shau worked so well with us, we had no issue with using it on him. I personally love the scent - and Limbani does as well. He'll even try to eat the shampoo. I also think the tea-infused ingredients have a lot to do with the awesome results Limbani gets from the products."
Non-human primates tend to suffer from very-human hair and scalp issues, it seems, with Mario detailing that, "Their hair gets coarse, dull, and occasional dandruff just like human hair. In the wild, they will groom each other and bathe, so in captivity we do that to him as a part of their ongoing enrichment."
The brand, Pai-Shau, has no plans to stop showing this adorable chimp the love and pampering he deserves, either. "Animals are voiceless, so it is our responsibility to give them a voice," says Eve Kolakowski, founder of Pai-Shau. "Being cruelty-free is my step in giving them that voice. It's an enormous priority for me and my brand. Pai-Shau gives back to various animal organizations every year and helps support initiatives that are against the testing of animals or cruelty of any sort. Our products are vegan, paraben free, gluten free, have no added sodium chloride, are color safe, and our bottles are made from BPA plastic. We care deeply about our 'communiTEA' and that includes animals."
We know what you're wondering, though. Do chimps like Limbani get their hair blown out or styled after their salon-level shampoo experiences? ZWF representatives insist, "Primates usually get towel dried occasionally blow dried," which means you're still one step beyond the average monkey if you're using hot tools or heading to blowout bars.
The brand is also committing 25 percent of their sales proceeds to Limbani and his friends at the Zoological Wildlife Foundation Miami now through April 22 as an Earth Day initiative. Shoppers will also get free shipping and a free travel-size Supreme Revitalizing Mask with any order over $50.
Have you ever seen a chimp use human shampoo before? We'd love to hear your feedback in the comments section below.