New York City residents continue to flock to Woodstock.
Even on a chilly, gray-skied Sunday afternoon, the streets of downtown Woodstock, New York were filled with locals and tourists making the most of the town. Regulars and new on-lookers lined up for the town's regular drum circle event as peaceful anti-racism protestors with signs reading Stop Asian Hate, end the violence, and Black Lives Matter stood across from the popular Oriole 9 cafe.
April 18, 2021 in Woodstock, New York
"I came here at the beginning of the pandemic to escape the crowds of the Upper West Side," one drum circle attendee, Dan Newman, told News Break exclusively. "The city was a mess of disease and panic, and it felt good to escape to a more peaceful little hamlet. I know there were a lot of people like us, and it really drove prices up around here."
When Dan first began his house hunt in March of 2020, he and his wife decided to rent a furnished home on the outskirts of Woodstock for $3,500 per month. "That seemed like a good price for us coming from the city," he said. "We had to move all our furniture out anyway, because we knew we weren't going back. For $3,500 I got a one bedroom with no view in the city, and here in Woodstock I had three bedrooms, two bathrooms, a yard for my dog, and a nicer life."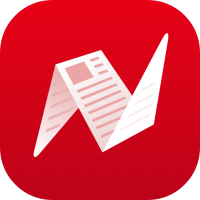 By the time Newman's lease was running up, he and his wife were actively searching for a property to buy. "At the beginning of 2020 it was pretty reasonably to buy a house for $400,000 around here, but now in the first half of 2021 those same houses are pushing $600,000, and we can't tell if we missed the boat or if that expensive ship is still sailing."
It's a sentiment long-term locals are trying to decipher as well, with Next Door chatboard postings ripe with those who have spent the last several decades calling Woodstock home. "I love my home, and I don't know where I would even go if I took profits at this point. I don't really want to live anywhere else," wrote one poster. "I don't think the values are going down though, because these aren't weekenders at this point. For the first time since IBM was here in the 80s, we really have a robust scene of full-time residents who are planting roots because they can work from home."
April 18, 2021 in Woodstock, New York
The rise in values is no secret though, with real estate mega-sites like Zillow even reporting a hearty 19 percent increase in value in Woodstock over 2020, with an anticipated jump of nearly 27 percent for 2021. Those are pretty startling numbers -- ones that locals say are even more dramatic when you look at relatively affordable homes in the $300,000 to 600,000 range. Nearby Kingston, Hurley, West Hurley, and Saugerties have all seen similar jumps, although Woodstock's has probably been the most spoken about locally.
Zillow.com
"You used to be able to find a small cottage or little home on a half acre or so near town under $300,000 without a problem. You could live a life here without needing rich parents or a winning lotto ticket," says Maria F., a woman who recently sold her home in West Hurley to move to Greene County. "Unless you're grandfathered in here because you bought way before this boom, I just have no idea how young artists, families, or the retirees who made this community great are going to be able to plant new roots here."
Some think the news is great news, and sign of a formerly lackluster community on the verge of happy days ahead. "Remember when the school shut down here because all the well-off IBM families left when they closed up their corporate headquarters here? Well, that had ripple effects. The schools shut, the support businesses around families and kids dried up, restaurants and birthday party venues left, even houses of worship had to scale back. Now there's a light at the end of this tunnel. We may be able to reopen or revisit the idea of those schools and a new crop of teachers, add to the budgets for road repairs and programming, and even get that feeling we had here in the late 80s back. Maybe I'm the only one old enough to remember it, but I'm really looking forward to a day when this town is both free-love and paid-for-roads."
Do you see Woodstock, New York's home values continuing to rise? Or do you expect a market cool-off coming? We'd love to hear your feedback in the comments section below.