Oops, they did it again! Springfield, Virginia-based TSA angered dermatologists around the country.
Earlier this week the TSA issued an update on their website indicating some pretty exciting news in incredibly bleak times -- they'd be allowing full-size sunscreens in carry-ons at United States airports. Dermatologists around the country obviously offered virtual cheers, high fives, and standing ovations from their offices and homes when they thought the government agency was finally supporting healthy skin habits. After all, sunscreen usage is clearly linked to reduced rates of skin cancer and other serious medical issues, and you'd think that might be enough for the United States to take a firmly pro-sunscreen position.
Photo credit: JESHOOTS.COM
According to SkinCancer.org:
Regular daily use of SPF 15 sunscreen can reduce your risk of developing squamous cell carcinoma (SCC) by about 40 percent, and lower your melanoma risk by 50 percent."
That's enough for most people to be enthusiastic enough to pack a larger-than-the-maximum 3.4 ounce bottle of sunscreen for their next weekend jaunt, especially when they realize you have to reapply significant amounts just for the stuff to work.
"The TSA reported on their website that sunscreens larger than 3.4 ounce would be allowed in carry-on bags," explains Elizabeth A. Kiracofe, MD, FAAD, a board-certified dermatologist practicing in Chicago, Illinois. "The entire dermatology community was buzzing with the announcement, not to mention all of our patients. It was a real celebration, at least the way we safely celebrate these days, with the creation of hilarious social media memes, fun rooms on Clubhouse, and lots of virtual toasts to no longer having to check a bag for a three-day trip to the beach to simply get our sunscreen there. It has been too long that we have tried to advise patients how to take a long weekend to the beach."
TSA
But what sounds, looks, and smells too good to be true, is probably indeed too good to be true, because the TSA retracted that confetti-worthy statement soon after. The retraction was called an "error," and set North American dermatology groups into a tizzy to say the least.
"Our website incorrectly reported that sunscreen containers larger than 3.4 oz. were allowed in carry-on bags, if medically necessary. That error has been corrected. Travelers still need to ensure liquids, gels and aerosols in carry-on bags meet the 3-1-1 requirements and are no larger than 3.4 ounces. TSA advises passengers who need larger quantities of sunscreen, or other liquids, gels and aerosols, to add them to checked baggage for use at their destination. Note: TSA is allowing one liquid hand sanitizer container up to 12 ounces per passenger in carry-on bags until further notice."
"Dermatologists from Brown University, Dr. Libby and Dr. Siegel, along with the AAD had been advocating for a change and everyone assumed that it had paid off," says Katie Beleznay, MD, FRCPC, a practicing dermatologist at several practices in the Vancouve area. "People celebrated the news for several reasons. We know that regular sunscreen use decreases the risk of getting skin cancer and skin cancer is the most common cancer in the United States with one in five people getting skin cancer in their lifetime, so it's important to remove barriers to use."
It was that tangible protection that also spurned thousands of beauty influencers posts in celebration, only to be met with nearly double the disappointment when the TSA revoked the temporary allowance.
Credit: @drkatiebeleznay on Instagram
"The TSA then issued a statement that the website had been updated in error and the existing carry on limit of 3.4 ounces still applied. This was of course very disappointing news and confusing for many since the original news of the change had spread quickly on both mainstream and social media," details Beleznay. "I'm sure some people will be showing up at airports now not realizing they aren't permitted to bring full size sunscreen. Given how important sunscreen is, it will be a shame if the airport trash cans are filled up due to this."
Kiracofe is also frustrated by the misinformation being shared with such broad audiences. "This created a situation where dermatologists spoke on an exciting update, and now seem irresponsible to our patients speaking on a policy update we were reasonable to believe."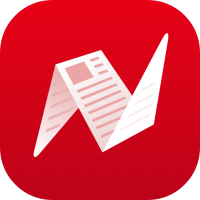 "I'm sure the TSA will be reviewing this further and hopefully will reconsider their position," adds Beleznay in agreement.
The final verdict? Check your bags if you're packing full-size sunscreens (and we hope you are).
Were you duped by this faulty TSA announcement? Or are you just hopeful it will lead to a real, longer-lasting allowance of full-size sunscreens being allowed in carry-ons? We'd love your feedback in the comments section below.