Get your bug spray ready.
Just when you thought the ongoing pandemic and killer hornets were enough, it turns out there's a new more-dangerous mosquito species invading South Florida, and taking the Miami-Dade and Broward County areas by storm.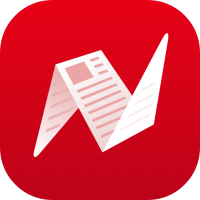 This scary-sounding mosquito actually hails from South America, but has recently made it's way into North America and has quickly found a foothold in similar climates along Florida and Gulf shorelines like Texas. "It is known to bite humans and can carry several diseases, including yellow fever, Venezuelan equine encephalitis, and other human pathogens," explains Joe Malinowski is the Director of Pest Management for Mosquito Authority, headquartered in Hickory, North Carolina. "Aedes scapularis is a species of mosquito primarily found in neo-tropical regions of the Americas. Larval specimens were first reported in the Florida Keys in 1945, and in 2020 the species was reported as being endemic in Miami-Dade and Broward counties in Florida. Its habitat was originally associated with forest habitats, but it has become urbanized and is now reported breeding in artificial water containers."
What does this mean for the average Miami resident, though? Well, these mosquitos pose an even greater threat than the ones we all grew up with thanks to the variety of deadly diseases they can potentially carry, and those can impact both human and animal health. Even when we douse our own bodies in bug spray and try to eliminate breeding grounds for these pesky insects, they may go after our pets and continue to spread extremely deadly strains of bacteria and viruses (as if we needed more viral threats).
Worse yet? The aedes scapularis species actually bites more frequently than typical North American varieties.
Smithsonian Magazine actually declares this species, "particularly aggressive about biting people," and "thrives in human environments and enjoys the indoors." These factors alone make it incredibly easy for disease to spread.
The threat is growing beyond just Miami-Dade, too. "As the possibility of climate change continues, there is always a possibility of the spread of the Aedes scapularis spread," says Malinowski. "However, similar climates such as the Gulf Coast and South Texas are prime candidates for the possible spread of this species."
Scientists at the University of Florida agree as well. "The central finding of the manuscript," Lawrence Reeves, Ph.D., of the University of Florida says of his recently published study in the Journal of Entomology, "is that Aedes scapularis, a non-native mosquito and potential pathogen vector, is now established in the southern Florida Peninsula. The Florida Strait was likely a geographic barrier for the species, and now that it has crossed that barrier, Aedes scapularis could potentially spread further northward and westward to fill any contiguous areas that are environmentally suitable."
The key to keeping the species under relative control for now is likely responsible outdoors maintenance, with Joe adding that, "People need to stay informed and be aware of the challenges with not only this species of mosquito but all mosquitoes. Eliminate possible breeding sites such as exterior potted plants, bird baths, clogged gutters, or other potential breeding areas. Call a professional for an evaluation of their property to manage and eliminate mosquito problems."
These simple measures can actually prevent wider-spread outbreaks and delay the growth and migration of the species, something Joe says is important for people to keep in mind. "Municipalities also have an obligation to communicate the challenge and spread of the Aedes scapularis species via public service announcements and other communication sources. The County and State vector control programs need to take an active role in the communication efforts as well."
Have you heard of this more deadly mosquito yet or seen an increase in bug bites in your own yard? We'd love to hear your thoughts and experiences in the comments section below.