Priyanka Poddar's Jersey City kitchen is creating an explosion of sweet flavors, color, and fun.
The most eye-catching desserts in Jersey aren't coming from a massive commercial kitchen or a professional chef, but the small residential space of Priyanka Poddar, a self-made baker based in Jersey City. "Knead Some Love NY is the extract of my love and passion," Poddar tells News Break exclusively. "A love for my Indian traditions and passion for celebrating legendary Indian sweets. My business was born amidst the ongoing global pandemic in my tiny apartment kitchen with a few bucks, a passion for baking, and an obsession with bringing a piece of my culture to the world through my Indian fusion doughnuts and bundt cakes."
Knead Some Love NY
Her desserts are ripe with bright colors seldom-seen on a Dunkin shelf, the types of flavors that make your mouth feel like it's dancing, and textural appeal any American can relate to. "There's something truly magical when you introduce a piece of your own culture into another culture. South Asian desserts enjoy a legendary reputation globally. There is no denying the fact that desserts give a befitting end to any meal, and as a first generation American Indian, I undoubtedly have a penchant for sweets," she says, adding that she was actually a full time architect professionall before starting Knead Some Love NY from her kitchen. "I devoted weeknights and weekends to learning more about baking, recipe developing, while drawing inspiration from my heritage and building my business from scratch."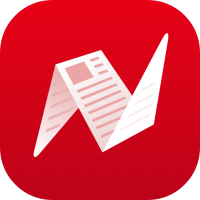 The boutique bakery now offers vegan, eggless, and gluten-free mini bundt cakes and doughnuts by special order, and delivers throughout Jersey City and the surrounding areas, New York City, and national wide through shipping. The menu offers mouth-watering varieties including a vegan spiced chai tea latte bundt cake that's made with house-made Indian masala chai, ginger, sweet cinnamon and walnuts, as well as a ras malai rabdi doughnut with a rich saffron milk and toasted maple almonds. If you love tropical flavors, the coconut cream 'laddoo' doughnut will awaken all your favorite senses with toasted coconut, coconut cream, and a dark chocolate drizzle. Little ones and those with extra-sweet teeth will get a kick out of the cotton candy rose doughnut, a sugary delight with a thickened rose glaze, edible rose petals, cotton candy, and sugar pearls.
Knead Some Love NY
A box of six assorted flavored fusion cakes is $50 plus shipping, or a box of 12 is $87 plus shipping.
"I ship nationwide," Priyanka tells us. "Since October 2020, I've shipped to most of the country, and the treats go out through UPS, and east coast orders get theirs the next day, while the Midwest and further west like California could take 2-4 days depending on the city. Since each shipment box is made to order and baked fresh on the day of shipment, the doughnuts and bundt cakes have a great shelf life of eight days from date of shipping, if unrefrigerated."
Poddar says customers have really enjoyed her treats with children and DIY-loving types. "The absolute most fun part about having these desserts shipped is that they turn into DIY fun activities. Due to the nature of the of the desserts, they arrive at your door unglazed and unassembled. This allows for safe shipment of the goodies. The shipment box includes all our signature house-made flavored glazing's and individual toppings associated with each flavor, which allows the customer to glaze away and create their own versions of our vision while enjoying the entire experience. People feel like we're welcoming them into our world of tradition by providing them with everything they need to assemble their creations and enjoy them too!"
Knead Some Love NY
Each distance-shipped box includes a printed instruction card with reference images of the final product, and a QR code that leads to the brand's Instagram, but Jersey City-area locals and New Yorkers can get their hands on fresh, fully-assembled treats from Priyanka the same or very next day.
For now, you can reach out to the brand and place orders through their social media here.
Have you tried these sweet, Indian-inspired desserts? We'd love to hear your feedback in the comments section below.