Krispy Kreme fans are already said to be lining up at some of the doughnut chain's most popular store locations.
For the first time in history, Krispy Kreme has partnered with another brand to create an all-new, never before seen or tasted glaze, and we're obvioiusly feeling just as #blessed as the geniuses at their Winston-Salem headquarters. The doughnut chain champion has teamed up with OREO, America's favorite cookie, to transform the iconic glaze waterfall into an ultra-accessible OREO Cookie glaze, creating two new doughnuts available beginning Monday, April 5.
Krispy Kreme OREO Doughnut
Are you reading this from the passenger seat of your car right now? We hope so, because rumor has it the sweet treats will be on store shelves immediately, and the most popular locations probably already have them ready for you as you read this.
This is the first time in its nearly 84-year history that North Carolina-based Krispy Kreme has collaborated with another brand to create an all-new glaze for its iconic glaze waterfall, exciting even insiders at the brand. "We've taken everything fans love about OREO Cookies and 'glazeifed' it." said Dave Skena, Krispy Kreme Chief Marketing officer.
Krispy Kreme OREO Doughnut glaze
Locals in the Winston-Salem area apparently got a whiff of this partnership late last week and have been trying to determine where they'd be able to snag a sneak peak before the official roll-out. "No joke, I eat one Krispy Kreme doughnut every single day," John Watters, a 29-year-old Arcadia resident and full-time food blogger told News Break. "I live for brand collabs like this, and OREO is already my favorite secret movie night binge food, so this is a whole new level of great for me. I haven't seen the doughnuts themselves yet, but I'm going to head in pretty close to midnight to the bigger Krispy Kreme store near my house to see if I can access the cookie glazes before they hit the mainstream. I want to be the first one to get it on the 'gram."
Krispy Kreme
The two new flavors include the OREO Cookie Glazed Doughnut, an original glazed doughnut covered in rich OREO cookie glaze and filled with cookies and Kreme, finishing with an icing drizzle and OREO cookie pieces, as well as the OREO Cookie Over-The-Top Doughnut, a mind-blowing Oreo cooking glazed doughnut topped with cookies and kreme filling, drizzled with chocolate icing, and finished with an OREO cookie wafer. Yum.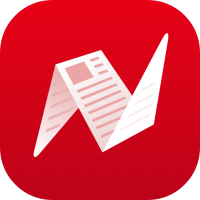 "I think the best part of these OREO doughnuts has got to be how delicious they're going to be with both hot and iced coffees," John quipped. "I mean, think about how nice it would be to have a creamy coffee without any sweeteners added, and then alternating sips with extra-sweet doughnut bites? That's the stuff chef and food writer dreams are made of."
The iconic southern doughnut maker does, indeed, offer a variety of hot, cold, and iced coffees, lattes, mochas, and more, and bloggers like John are hoping the OREO partnership heads in that direction as well. "It would be really cool if these two doughnuts were just the start of something bigger. A menu of OREO-inclusive drinks and cold beverages for the summer would be a hit, I bet."
You can find more information on Krispy Kreme's new doughnut roll-out by visiting the brand's dedicated landing page here, or following the #KrispyKreme hashtag on social media.
Are you in the Winston-Salem area or any other major Krispy Kreme hub? We'd love to hear your feedback on this groundbreaking doughnut news, and welcome your comments below.