The incidient comes after an ex-convict stabbed a young Hasidic Jewish couple and their baby in broad daylight last Wednesday in Manhattan's Battery Park City.
The latest in a growing trend of antisemtic attacks accross the boroughs perhaps comes as no surprise to those who have witnessed the upswing in local hate crimes. A teenager with two younger accomplices who have been reported as her friends hurled garbage and spat at an orthodox Jewish man in Brooklyn, New York Thursday evening. The eldest of the group ended up being arrested soon after -- for biting the policeman who questioned them.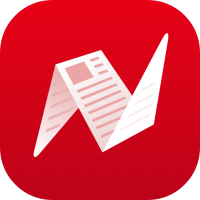 It happened after the three minors were arguing with the Jewish man, according to the police. It then took a violent turn, with police eventually catching up with teens after being called to the scene. The ringleader, a 13-year-old, caused the responding officer minor injuries when he was challenged. She allegedly bit the officer and was taken into custody shortly after, although her two younger accomplices were not.
Photo by Carmine Savarese on Unsplash
"It's getting eerie around here," one local resident told News Break exclusively. Although he preferred to remain anonymous, he said he'd be happy to be described as a man with several grandchildren in the local yeshivas across Crown Heights. "We knew antisemitism was a probelm. We knew there was a rising tide of horrific violence against Jews, but to see literal children perpetuating the hate and violence? That's the scariest thing I've seen in a while. That means the adult hatred for us has grown so deep, and so rampant that it's commonplace for the kids to feel that way. They're actually learning to hate us, the Jews, before they have even figured themselves out. It's a shame, a real shame."
The spitting incident follows last Wednesday's far more serious event -- an ex-convict knifing a young obviously-Hasidic couple and their baby in broad daylight in lower Manhattan. New York Police Commissioner, Dermot Shea, told CNN that the man had been paroled just a month ago after serving time for attempted murder, and had actually targeted the toddler of the clearly religous Jewish couple.
"Stop and listen to this slowly: He slashes the mom, slashes the dad and then intentionally stabs a child, a one-year-old girl in a stroller," Shea depicted. "Where's the outrage? Something is clearly broken here. It's a crisis," clearly referring to the ongoing spate of hate crimes across New York City boroughs.
Photo by Ilya Plakhuta on Unsplash
The Hasidic family, visiting from Belgium, all suffered cuts to the head and face at the hands of the alleged attacker, 30-year-old Darryl Jones. He's now being held without bail on several charges including attempted murder.
A Battery Park resident, Adam F., shared with us by social media, "I've got little kids of my own and have loved living here for the parks and river views, but what's the value of a neighborhood if toddlers can be knifed? I don't understand what the city has become, and we're considering a move to Long Island now just to have a more peaceful scene. It's really crazy to think toddlers can be under attack just for the way they look or the way their families pray."
The Anti-Defamation League's (ADL) annual survey on the subject of antisemitism in January revealed that a heart-aching quarter of American Jews have personally experienced anti-Semitism in the past five years, a leap from 20 percent the year before. Over a third of those experiences were physical attacks -- some being incredibly brutal. In last survey from 2020, only a quarter of the incidents were personal assaults.
Do you see antisemitism on the rise in New York or have you personally experienced it? We'd love to hear your feedback in the comments section below.