Already vaccinated? This deal seems unbeatable.
For those in the Albany area, it's been a long pandemic already and the itch to get out and about is certainly surging after over a year of social distancing and an especially snowy, harsh winter. One local theater, The Madison, is offering Albany-area locals some welcome, truly cheap thrills in the name of getting back to normal.
The Madison Theatre, Albany (credit: Bryce Gruber)
For a reasonable $9.99 price, you can purchase an unlimited movie pass to the Albany dine-in movie theater that's been a longtime local favorite. Obviously that under-$10 price tag pays for itself with just a single show, but the best part is that you also get a free small popcorn with each visit, and an additional 10 percent off other food and beverage purchases from the theater's in-house kitchen.
"It's been a sort of saving grace for us," says The College of Saint Rose student Amy Gene, of finding out about the deal within bike distance of her campus. "My boyfriend and me don't have a lot of money to spare, and we already had COVID several months ago and have had our first vaccines this week, so we feel safe going to indoors places. This is awesome for us because we get a little snack, see a movie we have't seen before even if it's kind of vintage, and then get the healthy walk back to our near-campus housing. Can't beat it, even on a student's lame budget, and I told a few of my former roommates they should get the passes too, because after a while, you realize a movie and a meal is the safest, easiest pandemic activity out there while we wait for herd immunity to hit."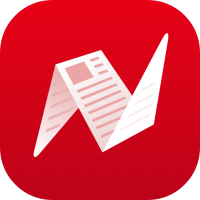 The theater, which prides itself on serving the local area and being within earshot of the local college area and Washing Park, also offers an annual pass for $99.99, as well as an annual family pass for up to six people for $349.99 that more than pays for itself in the cold, dark days of winter when it's simply too chilly to hit local outdoor activities because, well, Albany feels like the Great North.
The Madison Theatre's website
They also have all the regular snack trimmings like popcorn, sodas, and candy that can be delivered directly to your seat, but the most exciting snack aspect of this loca favorite is their hot food kitchen, which serves up reasonably-priced pizzas, chicken fingers, burgers, fries, 'onion petals,' and other fulfilling comfort foods through The Box Office Restaurant. Simple dishes like sweet potato fries start at a within-reach $4 per order, while cheese pizzas are around $12. Not bad for an affordable night out with someone special.
One recent Yelp reviewer wrote a detailed think-piece on his love of the Madison, saying that, "Food: Boozy shakes, Candy Boxes & Bar food!! I ordered the Salted Caramel Rum shake (AMAZING) and a box of candy. Carol ordered the Chicken Fingers & French Fries with a side of queso. The food is pretty great - the menu is not huge, but it doesn't need to be. The seats are REALLY comfortable, they lean WAY back so no matter how close you are to the screen, you are no craning your neck to get a better view. Towards the end of the movie, one of the employees came back with the bill - and then picked it up later."
You can buy unlimited movie passes for The Madison Theatre at their website here, and visit them in person at 1036 Madison Ave in Albany.
Love this? Check out this inside look at getting a COVID-19 vaccine at an Albany CVS
Have you been to this local favorite or purchased their unimited movie passes? We'd love to hear your feedback and experiences in the comments section below!