Day tripping near Kingston, New York can lead to some world-class fun.
If you're looking for a change of scenery, some outdoors fun, a spring break adventure, or just a wallet-friendly escape, Maud Maciak, the founder of the popular Gowhee App, has free and affordable staycation day trip ideas within an hour of Kingston, New York you'll want to hit immediately.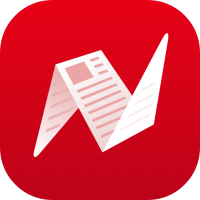 "I realized how many challenges and how few resources parents have to travel with their kids," Maud says of her inspiration to create Gowhee. "So I set myself on a journey to change the travel industry and help parents find places to go with their kids around the world that are safe and comfortable for them. As travel starts to open up again, lots of families are starting to use to app to find covid-safe options near them (thanks to masks and social distancing filters), and use Gowhee to organize even small weekend getaways and day trips."
Here are Maud's top day trip suggestions for the Kingston, New York area:
Take an artsy field trip to the Art Omi, about 30 mins from Kingston
"Take a quick trip up north to enjoy a real art exhibit outdoors," shares Maud. "It will be a literal field trip for the kids, with interactive art exhibits like the cool glass house on the water or the kid-sized maze. Our favorite feature is their kid-friendly exhibit map and audio tour, which lets you focus on the points in the tour for a shorter visit. Kids and adults alike will love the whole experience, which is absolutely out of this world, and can even defy gravity."
Something to note: The tour is not stroller or wheelchair-friendly, and you won't be near the bathrooms once you start it, so come prepared. This is really the only downside to this fun day trip idea, but the whole experience is FREE and loaded with an endless array of Instagram-worthy photo backdrops and fresh air.
Every Sunday starting May 30th, you can take a train ride to discover (and re-discover) the beauty of the Catskill Mountains, enjoy the fresh air, and eat ice cream. "This is a treasured Kingston, New York thing that's mostly known to locals," Maud says. "They are doing a great job at keeping the experience fun and safe by providing individually-wrapped treats and limiting the seating capacity to 60 individuals per train. The whole experience is open-air, so it's ideal for warm, dry days."
Reserve your tickets on their website. Tickets are $20 for adults, $14 for children aged 2-12 years old, and kids under 2 can ride for free.
"Just about 40 minutes away from Kingston you will enter the wonderland of firefighting at the FASNY Museum of Firefighting. The museum experience takes a couple hours depending on how involved your kids get with the exhibits. From historic fire trucks and hands-on exhibits to fire safety-themed carnival games where your kids can win cute prizes, they are certain to enjoy the museum experience," details Maud. "The whole family can even experience a mission to a house fire and get inside a fire truck."
FASNY Museum entrance, @Gowheeapp founder Maud Maciak
Things to note: no food is available on-site, so come well-fed. You'll also need a reservation to get in, and be required to watch a quick 5-minute video on COVID-19 safety before entering. Bags also need to be left in the car, but the facility is stroller-friendly and wheelchair-accessible.
Hike to a new height! Walk over the Hudson, about 35 mins away
"If the weather is great, take the kids and your strollers, wheelchairs, or bikes and hit the walkway over the Hudson on the Highland, NY side. The Walkway is open from sunrise to sunset, completely FREE and, of course, safe and comfortable for kids of all ages since it's outdoors. The views of the Hudson River from the Walkway will take your breath away! We also appreciate the benches along the way for breaks, bathrooms on both ends of the walkway for potty-training kiddos, and, of course, the snacks vendors available at some points."
Walkway Over The Hudson River, @Whatsupfagans
Things to note: wind speed can sometimes be troublesome, so pick a mild weather day to try this one out.
Check out local wildlife at the Trail Side Museum and Zoo and stay for other great attractions in the area, about an hour away
"Home to injured native animals, this cute little zoo is the perfect place to enjoy nature and learn about local plants and wildlife. The whole family can enjoy a relaxing and educational self-guided tour on the one-mile paved path through the woods. The path is shaded, great for strollers, and wheelchairs and bathrooms are available. A $1 donation is all that is required to enter the Trail Side Museum and Zoo, plus $10 for parking."
That's not all though, because Maud adds that, "If you'd like to make a weekend of it, add the Bear Mountain State Park to your itinerary. Located in beautiful mountains on the Hudson River, the park features shady areas for picnicking, hiking and biking trails, a merry-go-round, and much more! You can book a room at the Mountain Bear Inn, which offers many options for a family-friendly getaway, from smaller rooms to large-occupancy cottages. You can enjoy a night away, eat at the inn, and take advantage of the 12% discount on overnight accommodations for New York and New Jersey state residents."
Bear Mountain Zoo, @whatsupfagans
This area has so much to offer, but we do have an in-season (July 3-September 7) favorite: The Mountain Bear Pool. For only $2, you can enjoy this beautiful pool nestled in the woods, which has lifeguards on duty. The pool has a shallow end for toddlers and a deeper end for the bigger kids, making it a great experience for the whole family!
Have you checked out any of these Kingston-area day trips? We'd love to hear your feedback in the comments section below.