This may be your big chance to cut the vaccine lines.
If you've been scouring the New York state vaccine websites looking for tricks and hacks to skip long waits for the vaccine, or have even considered driving up to mass vaccination sites and less-crowded Albany CVS vaccination sites, this welcome Westchester news is going to brighten your vaccine-hunting day.
A Yonkers, New York pharmacist is saying he has COVID-19 vaccinations to give out and not enough people signed up for appointments to administer them to.
Photo by Hakan Nural on Unsplash
Pharmacies in New York state are now able to offer the coveted COVID-19 vaccinations to anyone with underlying health conditions, which is a stark change from the limits the very same pharmacies had just days ago when they could only administer the shots to those 60 and up or qualified teachers.
Now Anthony Ciarletta, the owner of Le-Mac Pharmacy in Yonkers, New York, says he has quite a few extra available doses of the two-shot Moderna vaccine ready to get into people's arms. "I probably have close to a thousand doses that I have to try to give out this week," he told News12. "Even though I have a lot of vaccine, I don't have enough people calling me to get it."
Le-Mac Pharmacy, Yonkers (Facebook)
That means thousands of Westchester-area residents can now head to Le-Mac Pharmacy for their shots without having to face long lines, harsh restrictions, or uphill battles. The McLean Avenue pharmacy is a neighborhood staple that has served millions over the course of its tenure, and has continued to do so during the pandemic -- even as pharmacy giants like CVS, Walgreens, and others have popped up nearby and stolen some thunder.
"I have to be honest," one Yonkers resident who asked to go by Danielle J. told us, "I forgot about this pharmacy because the news is always telling me to go to CVS or Duane Reade by my work in the city. I'm actually really glad to know I don't have to do that annoying set of questions online now, and I live really close to this place in Yonkers. The idea of not having to sit for a while on the computer or wait in some crazy line by Javits is really appealing, and I'm happy the pharmacy is announcing they have extra doses. Definitely wouldn't want them to go to waste, and I want to get back to my life by summer and feel normal for a change."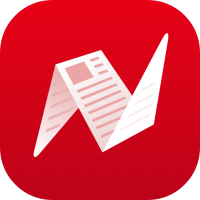 The two-shot Moderna vaccine was one of the first to be issued FDA emergency approval just weeks after Pfizer hit the market first. Overall, the Moderna shot is said to be, "Based on evidence from clinical trials, the Moderna vaccine was 94.1% effective at preventing laboratory-confirmed COVID-19 illness in people who received two doses who had no evidence of being previously infected," according to CDC.gov. A single dose of the Moderna vaccine is said to provide up to 92% protection at least in the near term, although researchers aren't sure how long that protection lasts, and stress the importance of receiving both jabs.
As of this early morning, Anthony Ciarletta says he isn't taking any online appointments -- Le-Mac just isn't set up for that. If you are looking to get a Moderna shot at his pharmacy, you need to call (914) 965-6100, and one of his employees will confirm a date and time with you. 
Have you already had your COVID-19 vaccine? Are you still searching for access to one? We'd love to hear your story in the comments section below.