You didn't see this story coming, did you?
In today's edition of junk-food-is-called-that-for-a-reason, we're taking a look at a woman who recently went viral on TikTok after showing off what her McDonalds cheeseburger and fries look like after being saved for 17 years. Yes, she bought them in 2004, and yes, she really saved them -- all in the name of science.
Savannah Whitehead, TikTok
A recent TikTok video posted by Savannah Whitehead shows the McDonald's meal her mom has been saving for 17 years to prove the "realness" of fast food. The eye-opening video is captioned "My mom has been saving fast food for 20 years to see how "real" it is," and the results, are well, less than appetizing. And yes, you read that correctly.
The reveal left the entire family stunned, if not terribly grossed out, and serves as a warning to those committed to regular fast food meals at the popular cheap eatery.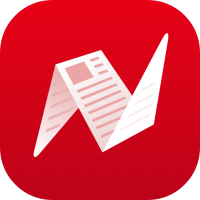 In the video clip you see Savannah's mom holding up a McDonald's paper bag that she says she purchased in April of 2004. She then goes on to open the bag, pulling out a very, very vintage cheeseburger and fries. "Oh that smells bad!" her children gasp as she unwraps the bag's contents. She continues, showing how the fries still look about the same as they did 17 years ago when she bought them, just much harder now. Curiously, they didn't decompose or have any mold on them, though.
TikTok
She then unwraps the cheeseburger, and again her family is stunned that it looks fairly in-tact and void of any signs of mold. The bun, now totally hardened, created a bit of a challenge when it came to pulling the burger apart to have a better look at the petrified insides, but when they finally manged to pry it apart, they were shocked to find a sort of normal-looking burger patty inside. Again, this is after 17 years.
The only noteworthy sign of decomposition was the cheese, which the children pointed out looks like "peanut butter" now, and Savannah happily deemed "gross."
The TikTok video has since gone viral, having been watched by well over 1.4 million people as of this morning, and thousands of comments weighing in with their very-articulate thoughts.
One onlooker said, "It looks exactly alike," while another quipped, "We can't be eating that!"
"That food is as old as me," wrote another commenter, perhaps shocked by the stats.
Other commenters swore off McDonald's, fast food in general, and processed foods as a whole. Others took a more scientific approach, pointing out the amount of sodium in any given McDonald's meal is enough to preserve "just about anything for an indefinite amount of time." Believe it or not, it's an issue the golden arches have had to address so many times that the McDonald's Corporate website actually contains a statement about why their food doesn't always decompose. Yikes.
"In the right environment, our burgers, like most other foods, could decompose," says the McDonald's corporate statement. "But, in order to decompose, you need certain conditions – specifically moisture. Without sufficient moisture – either in the food itself or the environment – bacteria and mold may not grow and therefore, decomposition is unlikely. So if food is or becomes dry enough, it is unlikely to grow mold or bacteria or decompose. Food prepared at home that is left to dehydrate could see similar results." They continue several lines later, adding that, "The reality is that our burgers are made only with 100% USDA inspected beef. There are no preservatives or fillers in our patties and the only thing ever added is a touch of salt and pepper on the grill."
Have you ever saved a meal for well over a decade? What happened? If you have photos or would like to be featured, please weigh in at the comments section below. We'll reach out to follow up!