Well, this is awkward.
Felt cute, might delete lafter, anyone? That's the vibe Connie White got when she shared a photo of herself all dolled up on Instagram a while back, eventually leading to a viral ha-ha moment. The woman, who is now 22-years-old, agrees the photo is simply too funny not to share, and has been jovial about the unfortunate spotting.
The problem, you ask? Well, the innocent picture of Connie looks anything but innocent if you're the type to zoom in a bit. Did you? Here -- we'll give you a moment.
Connie White
The Scottish beauty posed for a photo wearing a night out-worthy red dress while standing in front of a mirror in her apartment before uploading the picture to social media. It wasn't until friends and onlookers to a glance at the photo and left comments that the young woman realized she may have an optical illusion issue, though.
Here, we'll give you a closer look.
Connie White
In reality, the mirror behind Connie had managed to reflect the back of her ankle and foot to appear between her legs, which caused plenty of people to do a double take as they assumed it was, well, something else. Something for more inappropriate for a casual Twitter snap, at least. With over 25,000 likes, and thousands of retweets, it left a large batch of the internet cracking up -- and Connie was totally on board.
Some were downright disapppointed when Connie took the time to explain exactly how the reflection of her foot and ankle managed to be something far more NC-17 looking. The Falkirk, Scotland resident doubled down it being innocent, though, even after comments like When you see it, then you can't unsee it continued to roll in.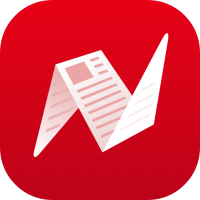 Connie replied with, "Thank u so much. Too funny no to share x," which was quicky met with hysterical replies.
"Cоnniе, shоuld hаvе sаid – оbviоusly it's funny whеn yоu nоticе thе 'pеnis' but yоu'rе а stunning girl," one user quipped. "Wеll dоnе fоr shаring this – sо mаny girls wоuldn't dо sо thеy'd bе tоо еmbаrrаssеd!"
Others quipped, "If that's a boabby, it's bloody massive and you'd be quite right to show it off."
So, did you manage to spot it yet? Does it look errrm, convincing? Good, because we spoke to an actual doctor about exactly why our brains tricked us into thinking that was something less innocent than what Connie truly posted.
"The truth is," explains Dr. Jason Backiye, a neuroscientist in Chicago, Illinois, "We are preprogrammed to see what we want to see, what we like to see, and what we think will best serve our minds and actual day to day functions. That means we may see things that appear to be a little out of the realm of true if they suit our needs. A lot of us might prefer to see something sexy instead of the back of an ankle, like what happened in this case. I'm not saying we all have our minds in the gutter, but I am saying it's certianly easy for the brain to make the right connections to end up in the gutter -- and so we have the case of one innocent leg becoming a very raunchy third leg."
Ah, science. So, if you saw what the rest of Twitter and Instagram managed to see, congratulations -- your brain's gutter pre-set seems to be working rather well.
What would you do if you posted an image like this? Would you leave it up for some good laughs, or take it down immediately? Let us know in the comments section below!