Would you eat a hamburger topped with oozy, warm peanut butter?
If you said yes to that question, you're certainly not alone, and likely part of the loyal customer base The Rolling Stoves, a Farmington, Michigan food truck company, has amassed in recent years thanks to their creative takes on classic burgers.
Credit: The Rolling Stoves
"The peanut butter burger is completely unassuming," says Joshua Mansfield, chef and owner of The Rolling Stoves. "It's actually an experience. When you pick it up to take your first bite you create dialogue in your head for that split second of I hope I don't regret this. And after you dive in, it's common to giggle. You're shocked, you're excited, and anxious to take your next bite. The creamy peanut butter melted under that hot and cheesy beef, smoky grilled onions, crispy bacon, tangy pickles, a hint of floral sweetness from the honey -- there is just no better pairing."
Legend has it this Goober-style burger was actually invented in Central Missouri in a clear departure from George Washington Carver's original plans for the mighty peanut. The Wheel Inn Drive-In, a local restaurant there, first started selling peanut butter-oozing burgers in the 1960s, but has since gone out of business.
Now it's thriving in Farmington, Michigan though, and local peanut butter lovers are extra happy about it.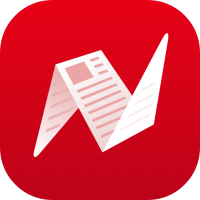 The mouth-watering and affordable burger is now a permanent menu fixture at The Rolling Stoves, and rings in at just $7. Although it's been catching on throughout the Midwest since the latter half of the 20th century, The Rolling Stoves is one of the first locations in Michigan to offer the almost satay-like take on the American classic. "We have a cult following with this burger," explains Mansfield. "It's not popular around this area which has made us known for having something so uncommon and delicious."
The Rolling Stoves menu
The unlikely pairing of salty-sweet peanut butter and savory beef actually isn't all that unusual from a veteran chef's perspective though. "Peanut butter is one of those foods that goes with most everything," says Laura Pauli, a chef and sommelier. "Those countless after school snacks of peanut butter and celery or apples, or a spoonful with a bite of banana, so why not burgers? The sweet and saltiness of the peanut butter melds beautifully with the earthy umami in the burgers."
If you're out of the Farmington, Michican area and want to try the trend at home, Pauli suggests starting with great quality beef, buns, and peanut butter -- forget the Jif or Skippy and go for the natural stuff, but make sure you blend the oils well before using. "You can incorporate the peanut butter directly into the ground beef before cooking for extra ooziness or to go really wild, spread the buns with chunky peanut butter and a teaspoon of chipotle for a big, crunchy, juicy flavor bomb. I love it with a sharp aged cheddar or gouda to take it to the max."
Peanut butter, bacon cheeseburger from The Rolling Stoves in Farmington
"I was introduced to this unctuous burger in Salt Lake City," Pauli says of the unusual combo that's catching on from the Midwest to the Rockies. "It's slowly making its way to the coasts, though not fast enough for me. There is no end to the number of combinations you can concoct with a jar of peanut butter and a perfectly grilled burger," she says, adding that the key may be pairing it with other salty additions like sharp cheese or even sliced, spicy pickles.
Would you eat a peanut butter burger or other unexpected concoction? Leave your thoughts in the comments section below. We'll be updating our Fancy Food Files each week.