A delicous upgrade from Elvis.
Love-hungry travelers and Las Vegas area residents alike are in for a treat. Taste Buzz Food Tours, an award-winning Las Vegas-based food tour company, partnered with The Little Las Vegas Chapel, a popular local nuptials spot located on South 3rd Street in the city's vibrant Arts District. Why? To offer two ultimate wedding and culinary tour packages, obviously, catering to the socially-distanced wedding crowd that's hungry for more.
Taste Buzz Food Tours
It's a COVID-safer alternative to big, splashy weddings that draw serious crowds. Guests can book one of two celebratory wedding and culinary packackes in the world's most famous city for vows, with the base package priced at an affordable $390. Couples opting for that entry-level wedding will exchange their vows in a true Vegas-style wedding ceremony followed by a three-hour public walking food tour through the Arts District. The deluxe package is priced at a heftier $899, and ncludes all the trimmings of the base package, but allows up to six wedding party guests to partake in the food tour festivities. Both packages come with all the trimmings of a fresh three-rose bouquet, professional photography, a private online photo gallery with digital images, a witness (although you're welcome to bring your own), an officiated marriage license, and a wedding coordinator.
Don't worry, Elvis isn't totally kicked to the curb, because you can book him for an extra $100 with either package. He'll perform live, and couples will also receive a copy of Elvis and Priscilla's marrage certificate at the end of their ceremony.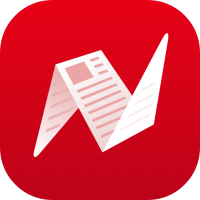 "We've received a great deal of feedback from locals and tourists alike expressing a need to tie the knot without breaking the bank. Plus, given the current pandemic-related restrictions that seem to have no end in sight, couples looking to get married this year are faced with a number of other tough decisions regarding their special day," says Kathryn Kelly, founder and CEO of Taste Buzz Food Tours. "Instead of canceling or postponing their meaningful ceremonies to next year and beyond, our new wedding and culinary packages can remove the stress surrounded by planning a big event and dedicate more time to celebrating their love. With our partnership with The Little Vegas Chapel, we're excited to help guests experience a Las Vegas-themed wedding, honeymoon and worldly culinary tour all in one, all while strengthening the hospitality industry."
Taste Buzz Food Tours
If you're wondering what exactly these food tours entail, Taste Buzz Food Tours take guests off the beaten path to 'hidden gems' of Las Vegas which can range from a hole-in-the-wall eater to a street cart to a food truck, or even upscale dining. Simply put, you're not going to find yourself at a big casino's buffet for your wedding night meal. Each experience treats tour guests to five different high demand 'foodie restaurants' for a sampling of one to four of each eatery's most popular, mouth-watering dishes.
Taste Buzz Food Tours
The tours are designed to host strictly intimate groups (the couple plus up to six) to cut back on large, dangerous gatherings in a pandemic-era, and offers tourists a glimpse into the kitchens and creativity of featured chefs. And yes, you'll really get to tour a few kitchens! All food tour guests are required to wear a mask throughout their experience, except for the times they are eating. We obviously suggest the bride wear a white silk or lace option for life-affirming and well-matched photos.
Guests can book both wedding and culinary packages for a future date, pending availability, by visiting the Taste Buzz Food Tours booking site.
Would you ever tie the knot with Elvis and a food truck snack? Be honest in the comments section below. We'd love your input!