Shoppers wanted a lot more than pandemic essentials this year.
The 2021 CVS Pharmacy Best of Our Brands winners were just announced by the Woonsocket, Rhode Island company, and feature a comprehensive list across 13 total categories spanning health and wellness, beauty, and snacks. Real customers voted in a survey to determine the best products the famous chain has to offer, and while some of the winners from in-house brands like CVS Health, Live Better, and Gold Emblem were expected, several unpexpected pandemic front-runners definitely popped up.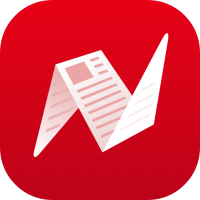 "Listening to our customers' feedback is at the heart of how we develop and enhance our offerings at CVS, so we are excited for this opportunity to learn which of our products really hit the mark," said Brenda Lord, Vice President of Store Brands at CVS Health.
Here are this year's winners:
This self-care essential has been a perennial great for the rough, dry hands of New England, but since the pandemic hit has become a customer favorite around the country. All that hand washing has made hydrating creams more popular than ever, and this affordable favorite goes to work adding moisture and sealing it in for hours to come without a strong scent or greasy feel.
Is anyone really surprised a kissable, gender-neutral lip balm made the list? Hardly, but this milk and honey flavored little tube has become so popular that shoppers are scooping them up in droves. If you love the popular-yet-expensive Fresh lip balms of big beauty depots, you'll love this one (especially because it's under $3).
Mani pedis at home, anyone? We've all cut back on salon and grooming visits, so a DIY version like this one is all but essential.
Blot a little or a lot, these inexpensive little oil-absorbing sheets work just as well on clean, bare skin as they do over an entire face of makeup. They're perfect for the T-zone, oily patches, and on-the-fly touch-ups. Did we mention they're a fraction of the price of the big brands thanks to them being a generic store brand version? Put a pack in your purse or next to your preferred Zoom spot, and you'll be good to go.
Shower vapor tablets are some of the trendiest wellness products out there, and these do double-duty clearing stuffy sinuses and headaches with essential oil vapors as well as creating a home spa-like environment adults of all types and styles will love.
Gummy vitamins? Yes, please! These store brand favorites come loaded with 70 little fruity gummies specifically formulated for women's health. They're inexpensive, tasty, and a popular supplement.
This popular supplement soared during the pandemic, and continues to have broad appeal in helping immune systems stay strong thanks to a hearty dose of shelf-stable vitamin C. Did you know vitamin C is also a beauty supplement? It's true -- it helps build collagen to keep you looking sprightly and radiant.
Can't sleep? That's okay, just pop one of these sweet melatonin-based gummies and try our favorite DIY sleep hack and you'll be lulled into snoozapalooza in no time. They're a non-habit forming, over the counter way to send your brain the hey-it's-sleepy-time signal, and a cult-favorite.
Back pain, joint issues, or just general aches? This temperature-focused pack is just as great warmed up as it is chilled, and its flexible shape allows it to be effortlessly applied to most body areas.
Are you sitting down? Everything bagel seasoning is the game changer you didn't know you needed, and this CVS version saves you the trip to fancy spice shops, specialty grocers, and other places you just don't have time to run to. Sprinkle it on roasted veggies, homemade breads, or even chicken breast -- you won't be sorry.
Healthy, satisfying, and crunchy snacking is served up in this happy-looking bag. Every handful is brimming with almonds, walnuts, dried berries, pumpkin seeds, and little dark chocolate squares. It's free of artificial sweeteners and preservatives, so you'll feel good about this one in the car, on movie night, or packed as a desk-healthy nosh.
This Gold Emblem popcorn option is a ready-to-eat snack that tastes great, offers wide appeal for adults and kids alike, and won't leave you riddled with healthy eating-related guilt. With only 35 calories per cup, you'll make this your new go-to, guilt-free munching option.
You can see the entire list of CVS Best of Our Brands winners here as well.
Did your favorites make the list? We'd love to hear about your favorite in-store essentials and must-buy items in the comments section below.