We checked out the vaccine scene at Central Avenue CVS in Albany, New York.
Finding a COVID-19 vaccine appointment has been a daunting, if not often exhausting experience for many New Yorkers, and until recently it was all but impossible to find Capitol-area appointments for those even in groups 1a and 1b. As of last week though, thousands of additional appointments across the Albany area began opening up each day, with local CVS pharmacies administering hundreds of shots every day. Here's what you need to know about those CVS COVID-19 vaccine appointments:
COVID-19 vaccine line at CVS, 153 Central Avenue in Albany, New York
They're not terribly crowded
If you're especially fearful of mass vaccination sites like the Washington Avenue Armory in Albany, CVS stores could be a great, quieter, and less-crowded alternative for you. The caveat being only certain eligible people can receive their shots there.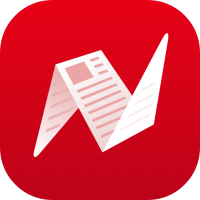 Which vaccine you get depends on the CVS location you sign up for
The Central Avenue, Albany location was offering Pfizer all week, and booked appointments are immediately followed up with scheduling your second dose. Other Capitol-area CVS locations are offering Moderna and the single-shot Johnson & Johnson vaccines, so you'll have to check which shot your preferred location is offering if you have a preference.
Once you arrive, you'll likely wait in a short line
We witnessed the lines moving relatively quickly, and never saw anyone waiting more than 15-minutes before finishing their paperwork and registration. After registration was complete, moving to the actual vaccine station was very quick, and most shot-takers were in and out with the entire process, including the mandatory observation period, in under half an hour.
CVS at 153 Central Avenue in Albany
Bring your smartphone in
This is important, because you can speed up your registration experience and opt-out of touching the same iPads and pens dozens of other people have touched if you bring your smartphone to scan an easy, quick QR code. It's as simple as opening your phone's camera, hovering it over the code the registration desk has pre-printed, and then clicking on a few quick confirmations.
Follow the tape
CVS has taped down directions to the floor of the store to lead registrants with vaild appointments to their vaccines. We were simply told to, "Follow the tape on the floor to aisle four, then turn right." We did. Two injectors were waiting with empty chairs for their next patients.
Taped floor, CVS Albany
The vaccine itself is painless
We're not sure how, but it's far less bothersome than even the average flu shot. In fact, two people we spoke to said they hardly felt it. The aftermath comes almost immediately, though, with most people in the post-shot waiting area reporting slightly sore arms, as if they'd worked out a little too hard or had a bruise. "Nothing too much," said one elderly patient we spoke to. "Kind of like getting a little black and blue mark you'd rather not press on, but otherwise I hardly noticed."
You'll be asked to wait in an observation area just a few feet away after the shot
Standard procedure asks post-vaccine patients to wait nearby for about 15-minutes after to ensure no major allergic reactions happen, and if they do, there are experts and medical help on hand. In the time we spent at the Central Avenue, Albany CVS, nobody had an adverse reaction, and almost everyone seemed in good spirits and especially hopeful for the future. "That jab felt like nothing, but meant everything to me," said Cappy, an older local gentleman who sat near us. "After the second shot is scheduled, I'm going to have a lot of hope to feel safe and see my kids again."
Have you already had your vaccine? If so, which one? We'd love to hear about your experience in the comments section below.