This is the laugh we've all been waiting for
It's no secret that leggings have been a popular trend for several years already, with comfort-forward athleisure basics surging during the pandemic. What we didn't see coming though, was how leggings with pockets would end up being mobile wine containment centers among other unexpected things. The trend has all but taken over the Philadelphia area's streets and homes, with some intrepid fashionistas managing to pull the trend off at work.
Amazon's best-reviewed leggings with wine bottle-fitting pockets, $28.99 here.
"Here I am at work," says Astar Davidson, a Center City, Philadelphia store manager at one of the city's more popular retail fashion chains. "Look at all the stuff I can fit in these pockets. In this case, some of my work equipment and my giant water bottle," who agreed that it would be easy enough to swap the water for wine in a spiritually-inclined move at home. "I love these pants."
Astar Davidson in Center City Philadelphia, Athleta Salutation Stash Pocket Tights
Davidson is wearing the Athleta Salutation Stash Pocket Tights, but those who have tighter-than-spandex budgets have been reaching for the Amazon version with thousands of positive reviews and a price tag that rings in well below $30.
The Gym People leggings are the budget-friendly version boasting a high waist, tummy control paneling, and move-worthy flexibility that's great for running, yoga, or you guessed it -- sipping wine on the sofa for movie night. With nearly 16,000 positive reviews, Amazon shoppers can't get enough of them.
Amazon
"HOLY CRAP!!" writes one Philadelphia suburb reviewer. "I bought these after seeing my friend wearing a similar pair that had pockets and watch her phone not fall out. But little did I know the heaven that would grace my butt when I put these on. Thick, COMFY, supportive material. Stretch for days! Hides all that post baby belly chub like a dream! And the best part! The pockets! The fact that they exist is awesome but I decided, for science, to see just how mom-friendly these suckers are. They hold everything and securely! As you can see in the picture that's a full size bottle of rose wine in my pocket and trust me when I tell you I could run from the police in these things and trust that my precious pink...."
The Gym People on Amazon
Why these leggings are catching on in the Philadelphia are sub-market is no surprise to retail expert and fashion trend forecaster, Denise Huggins, a Fishtown resident. "People are cutting down on wardrobe items that don't serve their lifestyles right now, and the only thing truly serving lifestyles in the chilly northern part of the country is comfortable classics like leggings that you can also wear out in the off chance you make it out to run errands, meet up in the park, or drop your kids for a total of seven minutes of in-person learning. Leggings with pockets were designed to stash stuff like keys, phones, and money, but the longer and deeper we go into this pandemic, the more wine becomes an essential for some."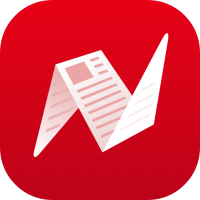 Amazon reviewers couldn't agree more, with another five-star reviewer of The Gym People pocketed leggings writing, "I'm not going to lie: I added to cart to add to the reviews of pics with wine bottles in the pockets. But I whipped these on, felt all snug and happy, grabbed my bottle and ran up the stairs. I took the picture and realized my mirror was dirty. I went and got a towel and some cleaner and bent down and wiped the full-length mirror top to bottom before realizing how secure the bottle had been this entire time (for whatever reason I just left it in my pants!) the material is nice and thick and cotton-y (instead of the nylon that goes "zip! zip! zip!" as my thunder thighs greet each other each step of the way). They have the perfect amount of compression where I feel secure and comfortable. I haven't been tugging at them or pulling them up so they're a winner in my book. Ordering more now!"
An Amazon employee spoke to us off the record about the Philly-area sales surge, explaining that, "Everywhere from Cherry Hill to deeper into Bucks County has been buying leggings, and the ones with pockets are consistently in the top 10 most-purchased list. We actually see the least activity on sponsored content because people are naturally searching for and adding these to their carts anyway. Maybe the next trend we'll see is a hoodie with bottle openers built-in?"
The Gym People pocket leggings are available here.
Have you noticed a major fashion trend catching on in your city? Leave a comment below and we'll follow up for a future piece.