Tonight's tell-all interview with Oprah left American jaws on the floor.
If you didn't catch the epic tell-all Oprah interview of Meghan Markle discussing her life after marrying into the royal family and then eventually leaving it, you'll be shocked to read this recap of the most eye-opening tidbits. It's important to keep in mind that although Meghan's account was both emotional and often jarring, nobody else from "The Firm" (that's what the royal family is referred to, it seems) has stepped forward to either confirm or invalidate her statements.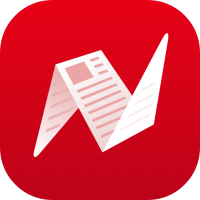 By the time Meghan Markle married Prince Harry, she was forced to turn over her "passport, driver's license, and keys," rendering her all but trapped.
Oprah, Instagram
Meghan emphatically claimed that she never made her sister-in-kaw, Kate, cry. She spent several minutes of tonight's interview with Oprah detailing how the "opposite" was true, and that Kate was actually insensitive and mean to her in the days leading up to her wedding to Harry. To make matters worse, Meghan claims the royal family did nothing to rememdy what she calls lies and inaccuracies.
"I dont want to be alive anymore," Meghan said of her suicidal thoughts after her marriage to Harry. "This was very clear, and very scary, and I didn't even know who to turn to in that," she said of thinking about self harm and suicide. Meghan insisted she tried to ask the royal family for assistance in seeking mental health help, but they refused citing publicity concerns. "I couldn't just call an Uber to the palace," she said of feeling trapped. Meghan eventually sought comfort and refuge in some of Diana's former best friends.
CBS Television
The color of Archie's skin was called into question. Meghan recounted her heartbreak upon learning from Harry that royal family members were commenting on the potential for a dark-skinned child when Archie was still in-utero. Oprah was especially taken aback by this, and Markle insisted her greatest fears were that her unborn child wouldn't have the protection he or she (now son, Archie), "Deserved."
Markle is currently pregnant with a girl. Markle confirmed that she's due with a baby girl this summer, and that two children will be enough for Harry and her. "Two is it," she said with a smile. Harry confirmed, "Two is it."
The Duke and Duchess of Sussex currently live in Santa Barbara, California. They moved into the house they bought in California in 2020 after having stayed with Tyler Perry and receiving security from his team. Santa Barbara is a city on the central California coast, with the Santa Ynez Mountains as dramatic and almost Mediterranean-feeling backdrop.
"I'm not going to live my life in fear," Meghan told Oprah about halfway through the interview when asked about whether or not she fears retribution or negative reactions from the royal family after the interview airs. "I don't know how all this time, they think I could still just be silent." Meghan emphatically stressed that she's committed to living her life and truth above focusing on what is right or proper in the eyes of Her Majesty and other family members.
Instagram
"We never left the family," both Harry and Meghan said in the interview. "We're stepping back from senior roles," Meghan added. Ideally, Harry and Meghan would've liked staying in another Commonwealth country, stay on salary, and within the family. But, Harry nervously said, "My biggest fear was history repeating itself, and I'm talking about my mother. And you add race in..." The couple shared that they felt strongly pushed out and aside by the family rather than making an active choice to disengage.
Harry and Meghan both claim they moved in an effort to escape British tabloid press as well what they called a, "Lack of support," from Her Majesty, The Queen.
Harry casually mentioned that his father, Prince Charles, has stopped taking his calls. "I took matters into my own hands," he said of the move and disengagement, "From my own mental health, for my wife's, and for Archie's as well because I could see what was going to happen," insinuating that Charles hasn't been receptive to communication with Harry since.
Have questions, thoughts, or comments on tonight's Oprah interview with the Sussexes? Leave them in the comments section below. We'll update with additional royals-themed pieces.