Some bloody beautiful skin is being served up on Long Island.
If this year and the one before haven't been enough of a trip, you'll be pleased to know the most exciting new medical service on Long Island is devoted entirely to the very scientific art of vampire-focused beauty. You read that right, and youth-seekers and beauty influencers alike are lining up at Kavita Mariwalla's West Islip, New York dermatology office for a taste of their own bloody beauty.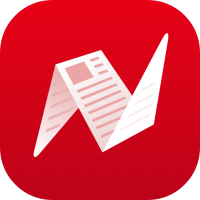 The service is actually called The Dracula Facial, and is less horrific than you might imagine, but still leaves patients in a state of recycling their own blood in the name of boosting collagen production and diminished flaws like scars, dark spots, and wrinkles. "The Dracula Facial is a form of Microneedling specifically with PRP, or platelet rich plasma," explains Mariwalla, a board certified dermatologist with a handful of Yale University degrees and a cult-like following of more than just nocturnal types.
"Microneedling is a procedure where we create small channels in the skin with tiny needles. As the skin heals, collagen formation flows. When you add in PRP, we push your stem cells through the channels we made in the skin resulting in more collagen formation. Adults with acne scars, hyperpigmentation, wrinkles and fine lines are best suited to get this treatment."
Before & after The Dracula Facial, Mariwalla Dermatology
The oozy, reddish facial isn't for the faint of heart, and was first made widely popular by the Kardashians when Kim K. herself underwent the procedure to turn back the hands of time on her fine lines (she later went on to sue doctors using her image, but that's another vampire story for another time) and improve her skin's radiance. The treatment has been a favorite of well-heeled Hollywood types, housewives with cash to burn, and the beauty-obsessed Instagram and TikTok influencers of the world, although it's catching on in broader circles now, too. And if you think this PRP business sounds like hype without actual science, think again -- a long list of studies have found incredibly promising results treating everything from primary osteoarthritis to hair regrowth. The regenerative effects of harvesting one's own stem cells and reapplying them seems to be nearly endless, and the studies are rapidly accumulating.
"My average patient is a working woman on Long Island who just wants to look better but not different," Mariwalla says. "She is willing to do injections and toxins [ like Botox ] but is looking for results that truly make the skin look healthier and more vibrant. My clients are not looking for perfection but they are all about tweakments to try to keep the aging process at bay."
The syringe on the right shows the patient's own platelet rich plasma blood products, Mariwalla Dermatology of West Islip
The treatment, which takes a bit under 30 minutes, offers lunchtime-accessibility with very little downtime and noticeable effects within just a couple days of the procedure. It is said to even skin tone, improve fine lines, offer a prolonged glowy and youthful appearance, lighten scars, diminish sun spots and hyperpigmentation, and even minimize the appearance of pores.
"Results are long-lasting in that you will age through them," she details. "Unlike Botox or fillers that wear off, and it takes about a month to see the final results. I recommend one to two treatments spaced eight to 12 weeks apart."
Long Island's own Fountain of Youth comes with a significant price tag though, starting at $900 per treatment thanks to the work and required speciality equipment to make platelet rich plasma spinning and injections possible in a safe environment. You can probably chalk it up to a better long-term facial investment than typical microneedling, though.
Mariwalla Dermatology
"Because this facial has such little downtime and the stem cells really help with skin quality you don't need as many sessions as you would with regular microneedling. Some people inject PRP into their face but I actually think this method is better and more noticeable in terms of results."
This is one procedure you should leave to board certified dermatologists though, and definitely skip the medispa in the local Long Island strip mall. Harvesting and using blood products is serious medical territory -- and not the kind of thing you'd risk at a place also offering a special on gel pedicures.
Have you had a Dracula facial experience of your own or would you be willing to try one? Weigh in below in the comments section, we'd love to hear from you!