Did you know today is Random Acts of Kindness Day?
It's true! Today is an official American holiday known as Random Acts of Kindness Day, and Denver, Colorado-area residents should be especially proud today. After all, it was their hard work and dedication that turned this thoughtful idea into a worldwide sensation devoted to do-gooding deeds.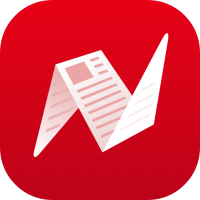 Random Acts of Kindness Day was founded by a small non-profit organization in 1995 in Denver, Colorado, and 26 years later it's observed far and wide -- even New Zealand is in on the love-filled day now.
Photo by Andrea Tummons on Unsplash
"Random acts of kindness day started in 1995 to spread good in the world," explains Dr. Renee Solomon, the CEO of Forward Recovery and an all-round kindness enthusiast. "The idea is that kindness is contagious. If you do a good deed for someone they will in turn do a good deed or random act of kindness for another person. It is such a great idea to help people think of someone aside from themselves. We are all so busy in our lives and this gives us a chance to help others. A single act of kindness throws out roots in all directions and the roots spring up and make new trees."
Want to get in on the action? It's easy, free, and more contagious than you think. Here's are some fun kindness-spreading good deeds you can celebrate with today:
Call a friend or family member just to check in and share a positive thought.
Bake or make a favorite meal to drop at someone's door (be COVID-aware, though).
Offer a real, genuine compliment that goes deeper than the skin. Try something like "I love how generous you are," or "You've always been such a loyal friend, that means a lot to me."
Care for the Earth! Plant something, or take one of your existing houseplant offshoots to re-pot and offer it to a neighbor. Houseplants are known to be especially good for mood improvement.
Donate a couple cans of your favorite soup to a local food pantry.
Donate old clothes and stuff you don't need to a local charity. Just remember, only donate things in good condition. It's not really a good deed if someone is sorting through your broken junk.
Offer to be a sounding board or quiet, listening ear to a friend in need. Don't drain yourself though. Comming to 15-20 minutes and give yourself a silent cue to wrap up. Try not to talk much, and just genuinely absorb the other person's feelings and thoughts.
Forgive someone who wronged you in the past. This one is major! You're doing a random act of kindness for another person, but also yourself.
Tip someone you wouldn't ordinarily tip. Maybe $5 won't change your world, but it may just change someone else's or at least show them that their work is meaningful to you and the broader community.
Tell your parents how much you love and appreciate them. They probably just don't hear it enough.
Give something away for free. Use Facebook Marketplace, Craigslist, or Mercari. This is easy and clears your clutter, too.
Thank your mailman for his hard work. Leave a note for him in your mailbox, or leave a small gift card for a treasured local coffee shop.
Give someone an inspiring book. It doesn't have to be brand new. If you loved a book and think your neighbor might make use of it during these longer, lonely socially-distant days. Pass it on!
Donate books to the library. Even local libraries are struggling to stay afloat right now.
Smile at someone random. This is free, takes a second, and automatically brightens the atmosphere. If you're wearing a mask (we hope so!), you can use your hand to wave. Why not?
Put positive sticky notes in places where others will see them. Your family will love this little token of gratitude and love.
Write or tell your partner what you love about him or her. Sometimes it's as easy as a text from the next room. "You look great today!"
Tell a public worker how much you appreciate him or her. Maybe your local crossing guard, police officer, fireperson, or town official hasn't gotten the appreciation they deserve? It's as simple as an email, social media post, or thank you card.
Thank your garbage collectors with a friendly note.
Share a friend's blog, business website, or art on social media. Tag them. Tell them you love supporting their work.
Offer that old cell phone, laptop, TV, or computer to someone in need. Call your local school system to see if there's anyone in the district in need.
Donate blood or blood plasma. It's definitely needed right now and you might just be able to save an actual life.
Love these Random Acts of Kindness Day ideas or have your own you'd like to add? Drop your thoughts in the comments section below to encourage more kindness.