That myth that retinol is off-limits for pregnant women? Just a myth, it seems.
Pregnant women have long been told to abstain from all skincare retinoids out of fear they could negatively impact fetal development, but widely-respected doctors are now saying it's all a misconception -- and people really need to learn the difference between retinol and other retinoids.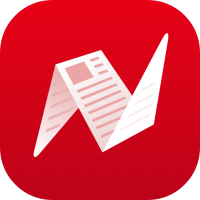 "Most physicians do not want to even remotely subject any pregnant or pregnancy-planning women to the slightest possibility of hormone disruptions, or worse yet, developmental defects," explains Michele Koo, MD, a board certified plastic surgeon based in St. Louis, Missouri. "There are many valid studies and in fact some studies indicate even higher doses of retinol are completely safe, though."
It's not really just about maintaining a pre-pregnancy skincare routine, though, which many women are eager to do for the sake of consistency and predictability. Retinol is made from vitamin A and goes below the skin's surface to neutralize free radicals, boost elastin and collagen production, and reduce the appearance of fine, lines, pores, and melasma-type conditions while offering relatively gentle exfoliation that leaves skin bright and healthy-looking. Retinol is also a potent warrior in the fight against acne and acne-related scarring.
Photo by Ignacio Campo on Unsplash
"Pregnancy safe retinol will actually help minimize melasma," Koo says. "When pregnant, you should only use retinol at night, and do not use glycolic acid products or other harsh chemicals. A safe pigment refiner with a vitamin serum, like Private Practices Pregnancy Skin Rescue Kit, is essential to protect delicate peri-pregnancy skin."
If using retinol during pregnancy sounds too good to be true, top dermatologists echo the sentiment that it is safe to use in moderation. The key to successful and safe use is based on the topical form, it seems, and dosage.
According to Koo, "The maximum recommended dose during pregnancy is 8000 IUs of retinol, which translates to .24%, and reading the label is essential. The truly reliable measure is the number of International Units (IUs). Be extremely careful not to mistake retinol with tretinoin which is the prescription retinoid."
Private Practice by Dr. Koo
"I've always thought that retinol is safe during pregnancy," shares Doris Day, MD, a world-reknowned dermatologist based in New York City and author of Beyond Beautiful. "Retinoic acid is the prescription form and, depending on body service area over which it's applied, there may be some issues with absorption and pregnancy. However Retinoids in over the counter and even some prescription creams are very different than oral isotretinoin (which is what we know as Accutane). Accutane is undoubtedly and without any question a catastrophe if taken during pregnancy or even shortly before becoming pregnant. Over the counter retinol is a derivative of vitamin A that converts to retinoic acid (vitamin A) after being applied to the skin. This is why they are over the counter and not prescription."
Using retinol isn't limited to only the face, either, although that is still the most popular area to use retinoids in general, and provides a great opportunity to address wider-spread skin concerns according to Dr. Day. "You should always talk to your obstetrician first, but using a body-focused retinol is ideal for treating sun damage."
Few body-focused high-quality retinol products exist, which is why Day created her Retinol Body Serum, a wondergem for shoulders, bibs, arms, and other sun-exposed areas prone to sunspots and other signs of premature aging that women of all types and life stages can be prone with exposure alone.
Doris Day MD Retinol Body Serum
The takeaway: Retinol is likely fine during pregnancy.
Both doctors suggest clearing the idea with an obstetrician first, but using 8000 IUs of retinol or .24% concentration is the generally accepted and widely-studied guideline to live by, and will still impart noticeable results.
"A sunscreen is always recommended while using retinol, though," warns Koo. "Pregnancy skin is even more sun sensitive from the increased hormones and results in potential melanin production like melasma."
Have skin-related or beauty questions for the experts? We'll add to the Beauty Files each week and cover your favorite hot topics.