The long-awaited Midtown Manhattan comeback may take longer than expected
An ordinary weekday afternoon just before the pandemic hit would've seen more hustle and bustle in the streets of Midtown than any other major American city's busiest day. The essence of Manhattan was laid in her dizzying supply of humans with places to go -- until the humans emptied out. In fact, hundreds of thousands of Manhattanites, mostly from well-to-do zip codes like those in Midtown, fled the city in the days and weeks following New York's first round of COVID-19 battles. They haven't returned, and now the streets are bare (and filled with garbage mountains).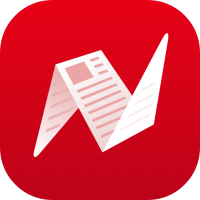 A net 70,000 taxpayers left the city's most famous borough in 2020 alone, leaving a whopping $34 billion in lost income. The worst part, though? It started a domino-effect. When wealthy residents left, their businesses left or went remote as well, impacting an entire ecosystem of $14 salad spots, after-work happy hour haunts, gyms, dog walkers, caretakers, and more.
The corner of West 50th Street and Eighth Avenue this week
"I haven't ever seen anything like this before in my career as a real estate broker for the last 20 years, not even after 9-11," details Yossef Hermon of Oxford Property Group. "All the families who could afford to leave, left. The quality of life that made things interesting for young families is gone. The schools are cold and impersonal, there are no get togethers for kids, no fun outings or Broadway shows, a big loss of cultural impact for kids and families, and that exciting always-open feeling is gone. At least for now. I've taken my own investments to the Hudson Valley, specifically Ulster and Greene Counties, and I know many other investors have as well."
"We're looking at a five year plan, not five months."
Residents who stayed in Midtown are feeling similarly, too. "I'm trying to sell my apartment now for over six months," one Midtown East woman told us anonymously. "I bought this co-op back in 2005 when deals were good, and I let my wealth accumulate in the value of my apartment increasing in value. I didn't have that much cash because as it was, my co-op fees and mortgage ate into my earnings. I was hoping that I might be able to sell this apartment when I git 65 or 70 so I could retire with a nice chunk of change to Florida, but that's unlikely now. I'm hardly even getting inquiries about my listing because so many other units are being dumped on the market cheaper. Everyone left for Long Island and Westchester, I think."
The view from below 888 Eighth Avenue
Some bullish investors are starting to filter back into the Midtown market though with the expectation of a price surge when the vaccine has been widely distributed by June or July of this year.
"I don't think we're looking at any major uptick by summer," says Hermon. "If anything, I think we're going to continue falling or bottoming out till we get another mayor, and then maybe people will be hopeful. Right now the confidence and efficacy of the city has sort of been lost to many, especially those who sought the shelter of social distance and significantly lower taxes outside of the city. There's really no incentive to return with crazy taxes and the feeling of being cooped up. Even people without kids or dogs want to be able to stretch their legs out and not feel overcharged."
When asked when the market may see an uptick, Hermon stressed that patience is a virtue, and investors need to wait to see how things shake out.
Midtown at 4 PM Wednesday afternoon
"We're looking at several more months till we see how this vaccine works out and when we'll be able to see some semblence of normal life, and while that happens, most of the investor and Wall Street markets are expecting interest rates to keep falling. If we see rates falling significantly, cheap Midtown office and residential prices by comparison, and improved outcomes with COVID-19? That's when I'd start funneling money back into the city, but only if there's a new leadership team. The high taxes will still be a major barrier to entry. We're looking at a five year plan, not five months."
Have your own thoughts on Manhattan real estate? Drop them in the comments below. We may follow up with an additional story.