The trash is piling up and residents are furious.
Anyone who lives or works in Manhattan at this point can tell you there is likely a mound or two of garbage outside their front door. That's hardly unusual for the once most-bustling burough, but with city funds and resources stretched to their limit, it looks like those piles of garbage are only getting worse and lingering for longer.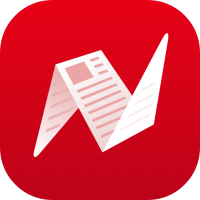 "I've been living on West 54th Street for 22 years," one resident who goes by Adam told us. "When 9-11 hit, I stayed. When the pandemic hit and I saw all my neighbors scramble to get out of the city and run with their kids and dogs, I stayed. I don't have a kid or a dog. I live in my one bedroom alone, and it's fine as long as I get my long daily walks. I like getting my steps in and seeing the sights and taking in some fresh air. But the garbage piling up is really ruining the part of my day I liked best, and the whole city looks like a landfill lately."
Midtown West, Manhattan
Last summer the Department of Sanitation saw its budget slashed by roughly $100 million as the city's budget crisis loomed and grew, and residents complained of hot, stinky trash piling up on curbs and spilling out into streets. This time it's different, though. After Winter Storm Olena barreled through the North East the city struggled to effectively remove or clear the majority of sidewalk snow piles, adding up to five feet of additional sidewalk height that garbage and recycling bags have been piled onto. In some cases, the garbage piles are up to 10 feet off the ground thanks to the snow pile bases that aren't melting thanks to ongoing cold weather and additional mini storms headed to New York.
When the budget was slashed in July of 2020, it meant a 60 percent reduction in trash and recycling collections around Manhattan, leaving many residents exasperated.
Trash piled up on curbs outside a Midtown building
"The rats are out of control," explains Leah J. of the Upper East Side. "I'm trying to sell my condo for nearly six months now, but I've had to contend with a lot of other similar units flooding the market, and now when people approach my white glove building all they see is trash. You can't step more than a foot outside without hitting a pile of trash, and the rats are everywhere. It's cold right now so it's just rats and crows, but I think as the weather warms up we're going to see a lot more roaches. I just don't know how I'm going to sell this apartment and stay afloat if we're living in a modern day re-enactment of the plagues. I'm ready to leave the city though, because it's clear our mayor doesn't care and this problem isn't getting fixed anytime soon."
When we called 311 to inquire about trash pickups one friendly-but-frank operator told us, "You're welcome to file a complaint and I can give you a ticket number. I'm going to be real honest though, this probably isn't going to be the most important complaint we get this week, and I don't think it's going to change. The city is drowning in bigger issues and we get a hundred or more calls a day about trash and pests, but I'll submit this ticket if you want."
Trash and recycling piled on Manhattan sidewalks for days
A local police officer who was near the scene of one Midtown trash pile also chimed in with, "They don't even give budget to the cops at this point, you think they're going to clean up this sh*t? Unlikely."
For now, residents will have to make peace with the garbage mountains on the street, because it doesn't look like they're going anywhere.
Have your own images or stories of New York City garbage mountains or filthy streets? We would love to hear them in the comments below, or you can reach out to me on social media to share images for a follow-up story.