It turns out dry kibble for dogs could be doing more harm than good.
If you're one of the 76 million American households with one or more dogs, there's a good chance you're feeding Fido dry kibble most of the time. The dry dog food industry is worth over $5 billion USD annually, so it's no that suprise dog food companies, retailers, and investors are doing their best to spin the narrative that dry kibble is a godsend for canine health and an absolute-essential for optimal health. In reality, anyone with a bit of logic can burrow to the bottom of the idea that dry dog food is a relatively new shelf-stable concept that hardly mirrors the evolution of domesticated dogs over the past several thousand years, if not more.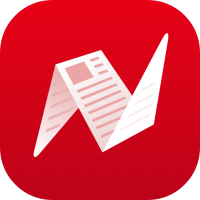 "Instead of making food to help your dog thrive, their primary goal, from day one, has been to turn profits," explains Dr. Martin Goldstein—most known as Dr. Marty— a celebrity integrative veterinarian with a client roster boasting the pets of Oprah and Martha Stewart. He's also the author of The Spirit of Animal Healing: An Integrative Medicine Guide to a Higher State of Well-being, a guide to debunking popular animal wellness myths in favor of focusing on proven integrative health concepts. "Unfortunately, this often means low-quality ingredients with the minimum nutrients your dog needs to keep costs down."
If you're thinking there is simply no way the governing authorities would allow low-cost, health-hindering dog food to pack store shelves -- think again. "There is no organization to enforce the FDA and AAFCO's nutritional standards for pet food. So, many pet food companies continue to use the cheapest possible ingredients in the effort to meet industry standards," says Dr. Marty. AAFCO, also known as the Association of American Feed Control Officials, offers a suggestion of minimum protein levels, but does little more than throw the equivalent of your mom's you should wear a sweater with that, it's chilly type advice.
In fact, they haven't updated their guidance since 2014, and there is simply no significant enforcement to speak of. You can also see the FDA proudly displaying a complete lack of dog food regulations on their website. It's no secret -- the dog food industry is centered around making big bucks, and nobody seems to care except you and a handful of ethical veterinarians.
"These companies are essentially making pet junk food," he continues. "With enough nutrition to satisfy your pet's hunger, but full of ingredients like corn, wheat, artificial preservative and flavors, artificial dyes, and cheap meat substitutes that trigger issues like skin allergies and gut imbalances. They contribute to more severe problems like obesity, kidney and liver failure, and cancer."
The current statistics for canine cancer paint a worrying picture: 25 percent of all dogs will develop a cancer, while nearly half of all dogs over 10 years old will end up suffering from a neoplasia (cancer). These rates are nearly identical to human levels, which are steadily growing due in part to the accessibilty and prevalence of processed, refined foods and unhealthy lifestyle habits that lead to precursors like diabetes, obesity, and even oral decay.
"Kibble was invented to make dog food more marketable. It's lighter-weight and longer-lasting than fresh food, but that's because it's made through a process called extrusion. They cook the blend of ingredients at temperatures over 400° Fahrenheit under high pressure. The extreme conditions destroy essential nutrients like taurine, naturally-occurring vitamins, enzymes and minerals. The result is a 'food' that offers very little nutrition or flavor, and often contributes to bad breath, skin irritation, and obesity."
Dr. Marty Goldstein
One of the tell-tale signs of a lifetime of cheap kibble, Dr. Marty says, is worn down teeth. "Even if a dog looks like they're in good health, I can tell from the minute I see their mouths that they've been eating dry kibble from their worn down teeth. It's not natural, and I know other issues are sure to follow."
This doesn't mean you have to throw 100 percent of your dog's kibble out, though. It's an affordable food source for many families who treasure their canine companions but can't afford to bring home whole salmon and fresh chicken every day of the week.
So what's an ordinary pet lover or normal means supposed to feed their furry best friend? Goldstein shares that, "In the best-case scenario, your dog will be eating real, raw, or freeze-dried raw, whole foods," with a whopping 70 or more percent coming from animal proteins, and the rest being a mixture of dog-safe veggies, fruits, and seeds. "The best meat is nutrient-dense organ meat, like chicken liver and heart. These cuts can provide protein and are also rich in vitamins and minerals."
Heck, even the average, inexpensive canned dog food is a step up from kibble. "Most of the canned dog food products are made with human-grade meat, and they're mostly protein, so they're actually not that bad. I'd rather see someone feed their dog the canned stuff than dry kibble." And when it comes to the grains you might typically find in commercially-produced dog food? "Have you ever seen a dog stalk an ear of corn?" asks Goldstein. "Neither have I. Grain-heavy dog foods that are full of corn or wheat do seem to contribute to dog health problems. But some vegetables, like sweet potatoes, broccoli, carrots, kale, and spinach are fantastic sources of fiber and nutrients for your dog in small amounts, as are blueberries and flax seeds."
In the end though, it's not about running to find the greatest gluten-free dog food on the market, it's about finding the right balance of fresh, or at least minimally-processed ingredients.
"I've done a lot of research on why, and ultimately I believe the problem isn't the presence of grains but the absence of animal protein that's the biggest problem," Goldstein says. "When dog food makers replace real, raw meat ingredients with carbohydrates, they're taking away essential nutrients, like heart-healthy taurine, that don't exist in plant protein."
Have your own strong opinions on canine food and healthy eating? Drop them in the comments below.