Have a dog or two at home? You need to read this.
With dog ownership at an all-time high thanks to more than half of American households calling at least one pup their furry best friends, it's more important than ever to understand exactly how to keep the Fidos and Furballs of our hearts healthy and happy for years to come. Dr. Danielle Bernal, a veterinarian and experienced dog mom herself, breaks down one of the biggest issues plaguing canine health in every corner of the country.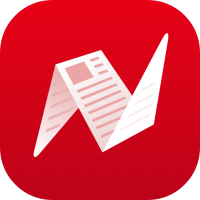 Dental disease is the #1 health issue for dogs
"Dogs are extremely prone to dental disease and tooth loss," explains Bernal. "Four out of five dogs have dental disease, with an estimated 80% of dogs developing the disease by age three. That number increases to 96% once dogs reach 12 years old!"
Photo by Ja San Miguel on Unsplash
If those numbers seem shocking to you, they should, because the aftermath of advanced dental disease in dogs amounts to a undue pain, discomfort, and potentially thousands of dollars in added medical bills for the human family members. Between tooth extractions, X-rays, cleanings, and other associated treatments, you may spend upwards of $3,000 just dealing with your dog's dental issues if they're not addressed from puppyhood.
You're supposed to be cleaning doggie teeth DAILY
Did you know this? Most dog owners don't, and a recent survey found that most dog owners are only cleaning their dogs' teeth every two to four weeks. "It may feel unnecessary, but plaque and bad bacteria can accumulate on the tooth's surface in as little as 24 hours," says Bernal of this unexpected dog health maintenance-must.
@shoshitheaussiedoodle on Instagram
"There needs to be consistent, daily cleaning in order to prevent buildup—once a day with a dog-certified toothbrush and toothpaste, or a dental chew will do the trick."
Something important to note: veterinarians far and wide all agree that human toothpaste is NEVER okay to use on Fido.
Dog breath could be dangerous
If your pup has stinky breath, it's usually more than just a case of morning dragon syndrome. "A lot of pet parents will overlook stinky dog breath and consider it 'normal,' but bad breath can actually signal dental disease or other serious health concerns like diabetes," she says of this all-too-normal issue. "If your pup is consistently showering you in smelly kisses, I suggest connecting with your veterinarian for an evaluation."
Photo by Dimitri Houtteman on Unsplash
If your dog's breath has a prolonged funky odor, it can also be an indicator of periodontal disease. Bacteria love to feast on the plaque that deposits on teeth, which eventually becomes a mineralized layer called tartar, and that bacteria leads to gum irritation, infection, pain, and eventually much bigger issues like tooth loss. And if you're wondering if Fido's diet is putting him at risk for diabetes, you'll want to catch up on this list of things you should NEVER feed your dog.
Start from puppyhood, and well before they're a year old
Don't worry if you rescued your pup from a shelter at an older age, or you just simply didn't know before reading this article. It's never too late to start caring for canine smiles the right way, but time is certainly of the essence if you'd like your best friend to be smiling for years to come.
Photo by Rene Vincit on Unsplash
"Your puppy will grow so quickly that by his first birthday, he's the equivalent of 15 human years old. So, if you wait too long to establish a dental routine, he could already be a teenager when you first start brushing his teeth. The best time to start cleaning your furball's teeth is when he turns three months old—which is when adult teeth start to come in."
"A phone survey of 51 dog guardians assessed compliance with recommended daily brushing six months following a veterinary dental procedure. After six months, 53% of the guardians reported brushing several times per week while 38% had discontinued brushing altogether."
Expect some pushback, so use this trick
If you've ever tried to brush a dog's teeth before, you likely already know that the undertaking is somewhat similar to wrestling a bag of feisty snakes. It's often a two-human job, but if you're alone, unable to wrestle your furball, or just too overwhelmed -- don't worry. There's a hack that's vet-approved.
Whimzees
"Most dogs don't enjoy having their teeth brushed and pet parents have definitely noticed—only two percent brush their dog's teeth each day," Bernal shares of this often-exhausting task. "An effective alternative to physically brushing your dog's teeth is feeding an all-natural daily dental treat like WHIMZEES, which can be an easy and fun way to let Fido do the cleaning himself."
Oral health impacts overall health
It's a common misconception that dog teeth aren't nearly as important as al their other parts. "Dental health is key to whole-body wellbeing. If teeth are left uncleaned, they're at a high risk of becoming infected which can result in severe tooth pain and loss, malnourishment, and systemic health issues such as heart, kidney and liver disease."
Photo by Katie Bernotsky on Unsplash
If that's not convincing enough, Fido's heart and liver are especially prone to developing inflammation from dental disease according to the World Small Animal Veterinary Association, who cites evidence that periodontal disease in dogs is clearly linked to cardiopulmonary diseases like endocarditis. Sounds familiar, right? The same goes for humans.
You're probably missing the signs of doggie dental disease
Dr. Bernal suggests keeping a close eye on your snugglemuffin's behaviors, and to "Watch out for visible signs like tartar, drooling, and red or bleeding gums. If something seems out of the ordinary, connect with your veterinarian as soon as possible."
Some drool is normal, especially for drool-prone breeds and mixes, but too much drooling (also known as hypersalivation) is a sign your pup is at risk for dangerous health issues.
Have more pet health questions? Feel free to comment below or reach out to me on social media at @brycegruber and I'll follow up with more stories designed to keep your furry best friend flourishing for years to come.