Does Naomi Campbell look anything like a 50 year old? Hardly, but that's her real age.
British supermodel and seemingly surreal specimen of humanity, Naomi Campbell, is 50 years old. Although the 1980s and 90s declared her one of the six models of her entire generation worthy of being an actual supermodel, she's clearly also some sort of timeless magical alien set upon this Earth for us to gaze at. She's ageless.
I mean, can we just deep dive into a series of her Instagram photos for a moment? Allow this to be a sort of platonic love letter in photo form.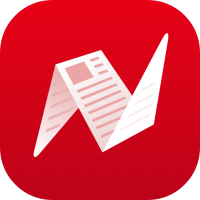 Let's start with this image, shall we?
@naomi on Instagram
These abs are surreal. The caption, which simply reads, "Thank you @bulgari & Jean-Christophe Babin @jc.babin @elisabetta_marra ❤️ #Barocko #Bvlgari" is living proof that Naomi is an understated, as casual-as-they-come queen. But really, what mortal human has abs like this after their 20s?
Naomi even makes the NYC subways more elegant
@naomi on Instagram
Have you ever seen a subway creature of this magnitude? Probably not, and if we took these odds to a bookie, he or she would likely say that the odds are completely in favor of Naomi being the only human on Earth to make the subway system look actually appealing. The caption of this photo is a succinct, "Unpublished pictures @maisonvalentino" but that's Naomi for us-- few words, endless beauty.
Here she is on the subway again
@naomi on Instagram
Oh. My. Gawd. (Insert a bunch of images of flames and such, okay?) How did locals and passersby not faint? Is that what happened to everyone? The scene is so empty we can only assume everyone died over Naomi-overload. It's the only plausible explanation.
Here's a fun Naomi trivia bit. Did you know Campbell is of Afro-Jamaican descent, as well as of Chinese ancestry through her paternal grandmother, whose surname was Ming?
LORD HAVE MERCY, SHE'S NOT DONE
@naomi on Instagram
Just when we thought that was maybe, just possibly, enough, Naomi reminds us she's not a quitter. Here she is neatly perched on a subway car, ready to make her commute into the land of immortality, because it's still utterly perplexing how this woman is anywhere near her 50s. Now is probably not the right time to voice concern over the possibility of infectious disease in all the wrong places though, right?
This society-altering shot for Essence Magazine
@naomi on Instagram
While this shot is less about sex-appeal and more about making a positive statement, Naomi still oozes untamed beauty. This caption is far wordier than most of her others because it's a repost from the Essence account, and packs a meaningful punch.
"On the eve of her 50th birthday, @Naomi covers our 50th Anniversary issue, shot by the icon herself with an iPhone while in isolation during the COVID-19 pandemic. "For fifty years, ESSENCE has showcased the brilliance, beauty, power and resilience of Black women. Now more than ever, we're leaning into that very resilience during one of our nation's darkest hours. In chaos, we still find peace. In uncertainty, we still find faith. In solitude, we still find each other."
Shot on her iphone? If you were doubting her superpowers, now's the time to take a seat. This photo was shot on her plain-Jane iphone and she still looks like THIS.
She's still at it with much younger celebrity friends
@naomi on Instagram
Here she is with Paris Hilton in a post from last year. The Instagram post, which reads, "Happy belated Birthday @parishilton May you get all you desire on this Newyear Head !! Love & Adore you ♥️♥️♥️🎂🎂😘😘😘" was dedicated to the famous lanky blonde who also looks incredible -- but rings in at just 39 years old, over a full decade younger than Campbell. You'd never know it by just looking at them though.
Oh, c'mon now
@naomi on Instagram
Just look at this. Naomi, if you're reading this because you're publicist found it on Google alerts, please report back with exactly what your fitness and diet routines involve. We need to know. The people need to know. It's a literal mitzvah for you to share the information with us.
Do you know any other 50 year olds regularly posing in their underwear and looking this flawless?
@naomi on Instagram
Heck, I don't even know many people looking THIS good at half Naomi's age. Can we urge the science community to please commision a study, or perhaps several, surrounding the absolute agelessness of Naomi? While we're at it, can we address the fact that she's the only person ever, in the history of humankind, to make your mom's purple suburban basement carpet look this good?
Name a more iconic duo
You can't. Apologies in advance for this being the only old-school vintage Naomi Campbell picture on the list, but the sentimental value and caption made it a worthy snap to include here.
@naomi on Instagram
"Happy Birthday to the most beautiful woman in the world! You are my sister of 33 years.... You are my chosen family... I love you ♥️♥️♥️♥️😘😘😘😘🎂🎂🎂 @cturlington" pens Campbell, who will turn 51 this May, to one of the few other supermodels of the era, Christy Turlington.
Finally, Billie Eilish's face sums up everyone's feelings
@naomi on Instagram
I'm pretty sure that gasp-infused face Billie Eilish is wearing in this picture sums it up for the rest of us humans -- Naomi is a queen in every language. Kween? Qween? Kah-wee-hun! Ugh, she's such a gift.
"@billieeilish what a pleasure to meet such a talent and beautiful soul .. you are a breath of fresh air 💙💚💙"
Bilie is certainly a breath of fresh, sort of depressing musical air, but we're pretty sure she's here to fan girl over Naomi too. The most shocking part of this is that Billie's mother is actually closer in age to Naomi than Billie is. Twilight Zone-levels, amirite?
Did I miss any iconic Naomi moments in this brief-but-important departure from heavy and depressing news? Feel free to comment below or reach out to me on social media.