Just in time for your stimulus cash and all the stuff you really wanted for the holidays.
If your holiday wish list wasn't totally fulfilled, you're just looking for a little retail therapy, or you need some things to get you through 2021-- you're in luck. Clearance racks are brimming with incredible deals up to 90 percent off regular retail right now, which is exactly why you can't afford to miss shopping this week and next.
Photo by Benedikt Geyer on Unsplash
"January in an excellent month to shop because there's a confluence of holiday clearance sales, winter clearance sales, white sales, and fitness and health-related sales," explains Trae Bodge, a smart shopping expert at Truetrae.com. "Shoppers can find exceptional deals from retailers who didn't make their holiday numbers. To be strategic, look at retailers who are struggling at the moment, as their discounts will be the deepest. It feels a bit like ambulance-chasing, but hopefully, if we give these retailers our business, we can help keep them afloat."
Up to 90 percent off at T.J. Maxx & Marshalls
The most anticipated discount shopping event of January, the annual tjmaxx.com and mashalls.com winter clearance event, offers over 3,000 massive markdowns that are layered on already rock-bottom prices. We found clearance finds for the whole family, pets, and even home decor up to 90 percent off.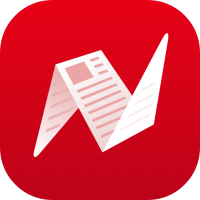 The catch? Inventory is always changing, so it you like something and add it to your cart, make sure you check out within a matter of hours or you risk losing that nearly-magical deal.
@TJMaxx on Instagram
Some of the best deals we found on the Marshall's website include Disney children's face mask multi-packs for $3, large-size Vitabath hand sanitizers in a variety of scents for $3, tees for juniors for $3, and even resolution-helping sports bras for $5. Heading over to T.J.Maxx's website scored us trendy tie-dye sweatshirts for $7, and C&C California fleece joggers for just $10.
50 percent off custom-made gummy vitamins
Nourished offers the world's first-ever completely customizable 3-D printed vegan gummy vitamin with seven vitamins and nutrients in a single delicious sugar-free "stack." Consumers can either take a short survey based on their lifestyle and goals which creates a customized vitamin based on the results or if they already know their lab requirements they simply choose the vitamins from the list to create their customized stack.
Nourished
The 30-day or 90-day subscription boxes are delivered straight to your door in recyclable and compostable packaging making them also eco-friendly. A 30-day box retails for $59.99 or 50% off with code NEWYEAR50. And yes, we've tried them. They're far and away more delicious than any of the store-bought gummies.
Soma Semi-Annual Event offers up to 70% off wardrobe staples
Stock up on bras, pajamas, and sleep gear starting at $14.99 at the Soma semi-annual event running now through February 25, and treat yourself to insanely-cheap panties. Hundreds of favorites are up to 70 percent off, with even ultra-comfortable apparel options starting at just $17.99. Browse this page of panties for buy-5-and-take-70-percent-off deals ASAP, though, because you'll be hard-pressed to find better quality or prices anywhere on Planet Earth. That makes dozens of styles available at just $3 each.
Soma
Not sure if you need new underwear or bras? That's okay too, because even the brand's iconic Sunday Pants are marked down to $28.99 right now, which is a near miracle considering they're a constant customer and social media favorite and deserve some sort of award for helping American women get through a year at home.
Soma
Coordinating Sunday shorts and tops are also deeply discounted, as well as the brand's popular slimming leggings that are worthy of living in till the world goes back to some version of normal.
50 percent off + an extra 25 percent off home linens from YaYa & Co
Popular bedding and home decor company Yaya & Co is marked down dramatically at Nordstrom Rack right now, with throw blankets and bedding bundles up to 75 percent off usual retail prices. Better yet? Some of the clearance finds are offering an additional 25 percent off markdowns.
YaYa & Co
We found 100 percent cotton queen four-piece sheet sets marked down to about $77, which is a steal considering the usual $218 price tag. Some of the best deals on this brand are through the Nordstrom Rack website, but the largest selection of colors and sizes can be found on the brand's website, which also boasts an impressive selection of sale merchandise.
Blue light-blocking glasses for about $2 each on Amazon
Don't worry, Prime-obsessed devotees. Even Amazon is brimming with clearance deals and finds, like these WMAO blue light-blocking glasses. Right now you can score a set of four glasses for $9.25 instead of the usual $20 price tag, which makes each set of frames just a couple of bucks.
Amazon
Impressive, right? Now you don't have to panic if you lose or break yours, or can just share them with loved ones working and learning from home. Just remember, they're not prescription lenses, so they're solely for blocking potentially harmful blue light rays.
Up to 90 percent off holiday chocolate from Walgreens.com
Your sweet tooth is about to bare a serious grin, because the Walgreens website is offering an impressive selection of clearance candies at up to 90 percent off. We found popular varities of m&m candies over 70 percent off their usual retail, like this large package of peanut m&m's with holiday designs for just over $1. Holiday or not, they all taste the same in your mouth.
Walgreens
The catch? You'll need to order online and pickup in-store, which isn't that difficult considering the Walgreens chain has locations just about everywhere in the United States.
Up to 70 percent off hair essentials from John Frieda
Stock up on shampoo, conditioner, masks, and styling products at bargain prices while major retailers like Ulta and Amazon make way for new skus and spring-themed merchandise. We found this full-size John Frieda Detox and Repair Shampoo for just $3.40 on Amazon, which is a heft 62 percent of the regular $8.99 price tag.
Ulta
We also found John Frieda Go Blonder Lemon Miracle Masque for just $3.60 right now at Ulta, which is running a broad variety of mega-clearance sales.
Up to 60 percent off pet food and treats at Chewy.com
The best part of the current jackpot of clearance deals and expanded sales racks is just how evergreen the items tend to be, with even pet food and treats being included. Although we found a selection of sale offerings and hefty discounts across several retailers, by far and away the most consistent e-tailer was Chewy.com, where even top name-brand dog and cat food offerings were discounted by more than half off.
Browse their deals page here to find food, treats, snacks, and even dental hygiene favorites like these Greenies all offered up to 60 percent off usual retail prices. These Greenies Original Petite Holiday Dental Dog Treats were already marked down by a friendly fifty cents, but when you add them to your basket and check out the price drops by an additional 50 percent.
Found a deal you think deserves to be on this list or a future one? Feel free to reach out to me on social media at @brycegruber or drop a comment here.