The U.S. oil benchmark, West Texas Intermediate crude futures, surpassed $80 per barrel for the first time since November 2014 on Friday, as demand picks up and supply remains tight.
On Friday, the U.S. oil benchmark surged more than 2% to trade as high as $80.09, before falling back to about $79.70 at 11:30 a.m. on Wall Street.
Brent oil rose 1.7 percent to $83.32 a barrel, the worldwide benchmark.
"In what has been another blockbuster week, oil prices are rising further as the global energy supply tightness squeezes fuel availability," Louise Dickson, senior oil markets analyst at Rystad Energy, said Friday.
OPEC and its partners chose to adhere to a previous deal to increase output by a modest 400,000 barrels per day in November, despite the current gasoline shortfall, giving oil prices a boost at the start of the week.
Some speculated before the conference that the group could decide to increase output to satisfy growing demand.
Crude gained ground on Thursday as the Department of Energy said that it had no plans to use the Strategic Petroleum Reserve in the short term to combat rising prices.
Higher oil prices mean higher gas costs and consumers in the United States are paying the most for gasoline in seven years.
According to AAA, the national average price of a gallon of petrol was $3.26 on Friday, up more than $1 from last year.
Do you think this is a good sign?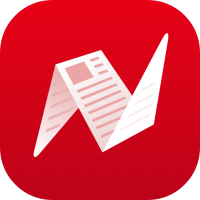 This is original content from NewsBreak's Creator Program. Join today to publish and share your content.