In 1982, in the Chicago area, a series of murders took place called the Chicago Tylenol Killings because of the poisoning signature with every one of them. All of the known victims had taken Tylenol capsules.
No one was ever caught.
There are a couple more deaths known with similar signatures, but they are assumed to be copycats.
The Seven Known Incidents
There are several incidents registered as part of the Tylenol Killings.
Mary Kellerman (12 years old) — died when she took a capsule of Tylenol.
Adam Janus (27 years old) — died a day after taking Tylenol in the hospital.
Stanley Janus (25 years old) — died that same day after taking the Tylenol from the same bottle as his brother.
Theresa Janus (19 years old) — died the same way her brothers did after taking Tylenol from a bottle.
Mary McFarland (31 years old)
Paula Prince (35 years old)
Mary Reiner (27 years old)
The last three died the same way as the 4 above, and after they realized these people had died the same way, they started taking tests which resulted in cyanide appearing in these capsules.
Then the media warned the people about the issues with Tylenol products.
Investigations
The police investigated these Tylenol products and researched the manufacturers and the companies that made these products and distributed them.
Soon it was not likely that the modifications to these products were made during production. The most likely thing that happened was that the source of these crimes would be supermarkets or drug stores.
Besides the bottles that killed the victims above, the police discovered more of these poisoned bottles in the area not used yet.
When the police started investigating the suspects, they stumbled on William Lewis, who sent a money-demanding letter to Johnson & Johnson. He wanted $1 million, and then he would stop the cyanide murders.
When they checked Lewis, they saw that he had a difficult background, history, and childhood. He was diagnosed with schizophrenia and was put in a hospital for psychiatric patients after a suicide attempt.
Lewis was a brilliant guy, attended the University in Missouri, where he met his wife. They lived together in Kansas and worked for a tax firm.
Although Lewis was once arrested for committing a financial crime within the companies, he worked for and was imprisoned for 13 years, and he didn't have to do anything with the murders.
They didn't have enough evidence to charge him, but there was a chance that he did this to get revenge against his wife's former boss because he owed her money after going bankrupt.
Lewis also sent this letter to President Ronald Reagan.
Roger Arnold, a second guy, was located, examined, and found not guilty of the murders. He suffered a mental breakdown due to the media attention, which he blamed on a pub owner named Marty Sinclair. Arnold shot and murdered John Stanisha, an unrelated individual he has mistaken for Sinclair and who did not know Arnold, in the summer of 1983.
Arnold was convicted of second-degree murder in January 1984 and spent 15 years of a 30-year sentence.
In June of 2008, he passed away.
Still, No Suspects Proven To Be Guilty
In early 1983, Chicago Tribune writer Bob Greene revealed the address and burial site of the first and youngest victim, Mary Kellerman, at the request of the FBI.
FBI criminal analyst John Douglas suggested the narrative with the Kellerman family's permission, based on the idea that if the culprit were made aware of their whereabouts, he would visit the home or cemetery.
For many months, both locations were under 24-hour video monitoring, yet the murderer remained undetected.
The Chicago Police Department published a surveillance picture showing Paula Prince buying cyanide-tainted Tylenol at a Walgreens on 1601 North Wells St. A bearded guy spotted only steps behind Prince may be the assailant, according to police.
The inquiry was reopened in Illinois in early January 2009. In Cambridge, Massachusetts, Lewis' house was raided by federal investigators, and many things were confiscated.
"We'll have something to share later potentially," — said an FBI spokesperson in Chicago.
On the first anniversary of the case, law enforcement authorities have received a lot of tips.
In connection with the Tylenol killings, the FBI sought DNA samples from "Unabomber" Ted Kaczynski on May 19, 2011. Kaczynski denied ever having potassium cyanide in his possession.
From 1978 to 1980, the first four Unabomber attacks took place in Chicago and its suburbs, and Kaczynski's parents owned a suburban Chicago house in Lombard, Illinois, where he visited occasionally.
Copycats
Following the Chicago fatalities, hundreds of copycat assaults using Tylenol, other over-the-counter medicines, and other items occurred throughout the United States.
In 1986, three additional people died as a result of manipulated gelatin capsules. A lady died in Yonkers, New York, after eating cyanide-laced "Extra-Strength Tylenol" pills.
Susan Snow and Bruce Nickell died of cyanide poisoning after Excedrin pills were tampered with within Washington state. Nickell's wife, Stella, was eventually arrested and convicted for her deliberate involvement in the crimes related to both murders.
In the same year, Procter & Gamble's Encaprin was recalled after a spiking hoax in Chicago and Detroit, which resulted in a sharp decrease in sales and the pain reliever's removal from the market.
Kenneth Faries, a University of Texas student, was discovered dead in his room in 1986 after succumbing to cyanide poisoning.
The source of the cyanide discovered in his body was confirmed to tamper with Anacin pills. On May 30, 1986, his death has declared a murder.
According to the Associated Press, the Travis County Medical Examiner deemed his death a probable suicide on June 19, 1986. He got the poison from a lab where he worked, according to the FDA.
Following 1982, the pharmaceutical, food, and consumer goods sectors developed tamper-resistant packaging, including induction seals and better quality control techniques. Furthermore, product tampering has been declared a federal offense.
Stella Nickell was convicted of Excedrin tampering and sentenced to 90 years in jail due to the new legislation.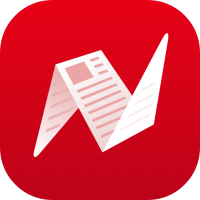 This is original content from NewsBreak's Creator Program. Join today to publish and share your content.