Popular Ghanaian counsellor, D.Y Donkoh has dished a piece of advice concerning on how to handle breakups in relationships.
According to Counsellor D.Y Donkoh in a recent interview monitored by browngh.com, you should immediately block your ex-boyfriend or ex-girlfriend immediately after you break up.
He explained that to avoid future instances or entanglements with your ex it is very prudent you 'eradicate' him or her from your life.
Counsellor D.Y Donkoh further disclosed that it is the first thing to do because there are times your ex might want to come back and tend to affect your current relationship.
He also averred that sometimes after your ex has given you a broken heart he/she then comes back to console you which can make you not forget him/her because it will not be easy to move on or date another person with ex still communicating with you.
Counsellor D.Y also advised that whenever you break up with your girlfriend or boyfriend try and block the contacts of all his friends as well so that none of them can communicate with you to hinder your healing or prevent you from moving on.
He also advised that aside from blocking your ex's contact number, it is also advisable to block him/her on all social media platforms.
"The first thing you need to do after a broken heart is to block your ex. If you need your life and your life is important and precious to you the first thing you do to a broken relationship is to block the person's number and block the person on social media too."
After blocking him or her block his friends " Counsellor DY Donkoh disclosed.
Watch the video below:
https://www.instagram.com/p/CUuJRjjASDH/
Video source: brownghdotcom/Instagram
Do you agree with Counsellor D.Y Donkoh? How do you handle breakups?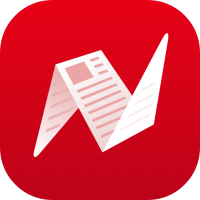 This is original content from NewsBreak's Creator Program. Join today to publish and share your own content.