In West Africa, Ghana is the second-most populous country after Nigeria. The country is rich in gold, bauxite, manganese, diamonds, Limestone, nickels, copper, quartz, iron ore, etc. These mineral resources have contributed a great factor to the country's economy. Ghana isn't a rich country in Africa but it is a fast-growing economy.
Certain Ghanaians and foreigners have seized financial opportunities in Ghana to make themselves very rich. These people own private businesses that are quite successful but tend to live a very low-key life.
In this article, we'll surprise you with people you never knew are that rich. Maybe the actual surprise is that you wouldn't even find the people you thought were the richest people in Ghana on the list.
Michael Ibrahim Mahama -- $860 million
Michael Ibrahim grew up on the rice farms of his father in Tamale. Because it was a mechanized rice farm, Ibrahim's interest had always been piqued by the heavy-duty pieces of equipment used.
That interest generated a business idea when he worked for the civil construction industry in Scotland.
Michael Ibrahim created a brand name Engineers and Planners which specializes in Oil and Gas, management and hiring of heavy-duty plants, dam construction, land reclamation and restoration, equipment and machinery haulage, etc.
Engineers and Planners is West Africa's largest indigenous mining company.
Michael Ibrahim is worth 860 million today because of his hard work towards expanding his business from Ghana to Sierra Leone, DR. Congo, Liberia, and the Republic of Guinea.
He is one of the richest people in Ghana presently.
Nabil Edmond Moukarzel -- $900 million
How familiar are you with Rice Master and Sultana Rice brands? These brands fall under Fintrade Group founded by Nabil Edmond Moukarzel where he is the highest shareholder.
The Fintrade Group is one of West Africa's largest food manufacturing and distribution companies. The company, although imports rice, prides itself on the packaging and marketing of raw products.
They deal in dairy products, beverages, vegetable oil, sugar, rice, cocoa, meat, ice cream, powdered milk, animal feed, tiles, granite, marble, false ceilings, sanitary, and kitchenware.
Branching into a more cooperative sector, Fintrade Group provides warehousing and logistics services.
Nabil Edmond Moukarzel is Ghana's 4th richest personality employing over 2000 people. With $900 million, this man comes fourth on the list of richest people in Ghana.
Sir Sam Esson Jonah -- $1.2 billion
Sir Sam is an Adisadel College product who currently works as a Vice-Chancellor at the University of Cape Coast.
Sam is recognized internationally for holding various positions and receiving honours like the Honorary Degree of Science from the Camborne School of Mines in the UK.
As the CEO of Ashanti Goldfields, Sir Sam led the business to become the first operating African company on the New York Stock Exchange.
Having businesses in mining, agriculture, oil, finance, etc, in South Africa, Sir Sam Esson Jonah is Ghana's 3rd richest man worth 1.2 billion.
You probably didn't know about him but he is one of the richest people in Ghana as it stands now.
Ernesto Tarricone --$1.3 billion
Ernesto Tarricone is a civil engineer and industrial investor who first arrived in Ghana in 1968 with his brothers and father while he was still in his teens.
Although he has invested in other businesses like agriculture, mining, and forestry, his love had always been for real estate.
Ernesto Tarricone is worth 1.3 billion after investing in the popular Trasacco Estate in Ghana. He claimed to have envisaged a township, built it, and named it after the town he came from in Italy, Trassaco Valley.
Charles Ampofo -- $1.46 billion
Ghana's billionaire and the richest man said he had dreamed this big from the very beginning. He hasn't aimed at becoming a local champion but to be recognized globally.
The struggling entrepreneur years back started his business by trading in crude oil in Ivory Coast with Nigeria. Consistency paid off and a humble beginning became something great.
Charles Ampofo seizes the least opportunity to speak for upcoming entrepreneurs. He hopes that African governments will take the initiative of investing more in entrepreneurs.
His company Kampac Group deals in telecom, properties, travels, and Oil with his business partners in Dubai and the Philippines.
Conclusion
The one thing these people have in common is not their dream, but the steps they took towards achieving them.
It didn't end there. It took consistency and perseverance to earn a lot more. Many people complain that Ghana is poor and that there is no money in Ghana.
However, with the right ideas and the right efforts, you can also make some good cash right here in Ghana.
Do you know of any other rich people who should be added to this list of richest people in Ghana? Kindly let us know in the comments below.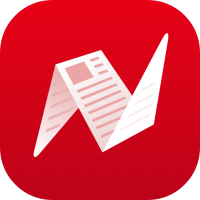 This is original content from NewsBreak's Creator Program. Join today to publish and share your own content.