Netflix is a global giant in the Video-On-Demand (VOD) industry. With well over some 3,000 movies listed on the platform, Netflix is one of the best platforms to watch your favorite movies.
That said, the competition for being listed on Netflix is a very steep one. Many producers attempt to have their movies published on the platform, but it usually ends at just being a dream.
So, having your movie published and Listed on the Netflix platform is a big thing for most producers, especially those from Africa.
It was until recently that African movies got listed on Netflix. Especially during the COVID-19 outbreak, when most people were home and needed some entertainment.
So, in this article, we shall take a look at some of the Top Ghanaian Movies on Netflix.
Ready to discover the list of our favorite Ghanaian movies on Netflix? Stick around.
1.Potato Potahto
Released in 2017, Potato Potahto is a romantic comedy movie produced and directed by multiple award-winning Ghanaian producers, Shirley Frimpong-Manso.
The movie follows the story of a dysfunctional couple who resorted to getting a divorce. After the divorce, the couple is made to share their home equally. While the option to sell the property and share the spoils was paramount, these two won't have it.
Hence, they were forced to live under the same roof, with restrictions. The drama unfolds as they try to live without interfering in each other's decisions and personal spaces.
This movie has largely been rated as one of the best Ghanaian movies of the decade. It stars award-winning casts such as Joselyn Dumas, Chris Attoh, Nikki Samonas and Adjetey Anang.
It is one of the top Ghanaian movies on Netflix currently.
2.Azali
This movie is an action-packed drama film produced and directed by Kwabena Gyansah. It follows the story of a 14-year old girl who gets sent away to Burkina Faso by her mother, to prevent her from child marriage.
Strangely, Kidnappers attack their bus and kidnap the young girl back to Accra. The sufferings, struggle and trials of living in the slums of Accra confront the young girl. Will she be able to move out of this dungeon?
The movie has been ranked as one of the best movies to ever come from Ghana. It was also submitted as the only Ghanaian entry in the 92nd Oscars Awards.
The cast of this movie includes Akofa Edjeani, Adjetey Anang, Peter Ritchie, Asana Alhassan and Ama K. Abebrese among many others.
The movie was first released in 2018 and has been listed on Netflix since 2020. It is one of the top Ghanaian movies on Netflix.
3.The Perfect Picture (10 Years Later)
The Perfect Picture (10 Years Later) is another wonderful work by Shirley Frimpong-Manso. It is a sequel to the original Perfect Picture aired in 2010.
The sequel follows the story of a close circle of friends whose marriages, finances and workplaces are in a mess, after ten years of being apart.
In this movie, the likes of Jackie Appiah, John Dumelo, Naa Ashorkor, Chris  Attoh, Lydia Forson and Joselyn Dumas bring their best new selves to life.
If you watched the 2010 movie, then this sequel will make a whole lot of sense to you. One thing for me is the choice of music for this movie. Wonderful by all standards.
Looking for the best Ghanaian movies on Netflix? Well, this might be your best stake.
4.The Burial Of Kojo
If there are any Ghanaian movies received with awe by the International film market, then this movie is one of them.
The Burial of Kojo is a dramatic thriller that follows the story of two brothers who became enemies as one, unfortunately, kills the wife of his brother through a road crash on her wedding night.
The pain remains fresh on the mind of the other brother who finds it difficult to deal with the situation. In an attempt to seek vengeance, he buries his brother alive in a mine shaft. The young daughter of the endangered man goes on a magical trip to retrieve her father from the shaft.
Will she be able to do this in time or will the scavenging birds do the post-mortem before her success?
The movie was produced and directed by Blitz Bazawule. The casts include Joe Addo, Kobina Amissah-Sam, Cynthia Dankwa, Henry Adofo and Ama K. Abebrese among many others.
Looking for top Ghanaian movies on Netflix? This should be almost at the top of your list.
5.Beasts Of No Nation
Finally, the number one movie on our list is Beasts Of No Nation. This movie was released some 6 years ago and it is the reason Abraham Attah is a Global name today.
This movie is the first Original Feature Film released by Netflix and luckily, the company chose to shoot this movie here in Ghana.
The cast is largely Ghanaian and it tells a very interesting story which was received awesomely by critics.
The movie follows the story of Agu, a young boy fighting in the Civil war of an unnamed African country. Made to join a group of soldiers to fight against his people, Agu goes through lots of trauma as a child and finally becomes a big warrior who kills without remorse. A fine gentle boy turned into a relentless beast.
The movie uncovers the life of young people in war-torn communities and displays the intricate details of everything that goes on at the battlefield.
Casts for this movie include Idris Elba, Abraham Attah, Emmanuel Affadzi, Kobina Amissah-Sam, Ama K. Abebrese and many others.
You should check out this movie on Netflix for a wonderful experience.
Last Words
Not so many Ghanaian movies are listed on the world's leading streaming service, Netflix. However, of the few that are listed, there are some top-notch and award-winning ones.
In this article, we focused on 5 of the top Ghanaian Movies On Netflix. Are there any other movies you think should have been added to this list? Or would you take away any of the movies listed in this article?
Kindly share your comments with us in the comments box below.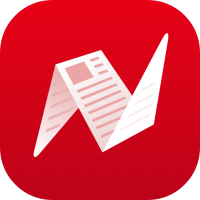 This is original content from NewsBreak's Creator Program. Join today to publish and share your own content.