Wedding ceremonies these days are mostly extravagant and it has seemingly become a norm.
Whiles some couples prefer to have a simple court signing and a get-together for their few family members and friends, some prefer to have a lavish wedding where there is a reception after the exchange of vows.
The reception mostly accommodates 100 plus people consisting of families and friends of the groom and bride and attendees are also served food and other refreshments.
Some couples go to the extent of even borrowing money from banks, families and friends to have a lavish wedding.
Well, a man has taken to social media to condemn the idea of spending lavishly on wedding celebrations as he suggests the option of touring other countries with the money he would have used for a lavish wedding.
The man identified on Twitter as '@Kingfoye_', the tradition of spending a large amount of money on a wedding is ridiculous compared to the supposed intimacy that the marriage is supposed to be about.
He opined that he will rather invest such money in travelling around the globe with his newly wedded wife.
The man tweeted:
"I will rather visit 4 countries in two weeks than feed 600 people at my wedding.
Honestly, wedding should be about sharing intimate moment together as new couples.
Makes more sense to spend more exploring the world together than having 600 guests debate whether the jollof was spicy or not
People saying you can't control no of guests at an African wedding. Says who? Fixing my wedding on a Monday."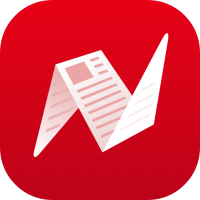 This is original content from NewsBreak's Creator Program. Join today to publish and share your own content.