Title Tag Optimization is an important aspect of your on-page SEO. Not only does an optimized title tag provide a hint to search engines on what your page is all about, it can significantly increase your click-through rates and rankings.
But as with anything SEO, there are best practices to follow if you want to write search engine friendly title tags whether for your blog posts or core service pages on your website.
In this post, you will learn what title tags are, how to write a title tag, and how to optimize your title tags before publishing your web pages.
Ready? Let's get straight into the details...
What Are Title Tags?
The title tag is an HTML element that describes the title of a blog post or page. The titles play important roles in browsers, search engines and on the web in general.
The title appears as the title of a page or post when shared on social media. For example, when you paste a link on Twitter or Facebook, the snippet will show the title of the page.
A good title is optimized to help search engines understand the content of your page. Therefore, your goal should be to create a relevant title that accurately describes your page.
Like any typical HTML tag, the title meta tag is surrounded by a tag <title> start tag and an end tag </title>.
For example, the title of this blog is "Hacks To Creating Search Engine Friendly Title Tags".
The meta title will look like this:
<title> Hacks To Creating Search Engine Friendly Title Tags </title>
If you're using a CMS like WordPress, the title is automatically created based on what is written in the title of the page or blog post.
What is the difference between a H1 tag and page title?
In HTML terms, a Title Tag is represented as a "title" while the H1 Tag stands for "h1". Although page titles and H1 tags primarily perform the same function of giving more information about what a website page is about, there exists a major difference between the two.
Major difference:
Title Tags: The title tags are what appear on the search engine result pages. It is what drives the clicks from the search engine to the actual page when searchers can access the content. The title tag is the default title used for bookmarked pages. Please note, Title Tags don't appear on the actual website page.
H1 Tags: The H1 tag is the actual heading that appears on a webpage in large text. This is what users will see once they land on your webpage. The H1 tag ONLY appears on the webpage, and doesn't show up in search engine result pages.
Should your title tag and page heading be the same or different?
As it is with a lot of things in SEO, the answer is: it depends. The two important things you want to consider are: user experience and your ultimate goal. The situation can be different for each webpage.
Does it make sense to create a unique title tag from your H1 tag? Your title tag should be informative and conversion-driven. You want something that gets the searcher to click through to your webpage to read your content. So, yea, create catchy, compelling, and relevant title tags.
In addition, it is important to note that many content management systems set the title of the page as the title tag and H1 tag by default. If you want them to be different, you'll have to manually edit or rewrite the default title tag.
How to Create Search Engine Friendly Title Tags
Follow these simple steps to start writing search engine friendly title tags today and improve your click-through rates:
Each page of your website should have a unique title tags
Each page on your website needs to have a unique title tag that accurately describes what the primary page is about. This is a basic optimization hack that helps search bots to properly crawl and categorize the content on your website.
Write short & descriptive titles (50-60 characters)
Remember it is only a title, not an essay or summary. Keep your titles short, sweet and engaging. Don't try to stuff too many keywords in your title tags. In fact, it is recommended that you keep your titles between 50-60 characters.
Now, if you write longer titles, the search engine will cut off the remaining parts, and only show the first 60 characters. If your title isn't optimized within the character limit, it might hurt your CTR.
A page title should perfectly describe the page content
Ensure your title tag provides a brief overview of what your webpage is about. What is the searcher going to learn on your webpage? Give them a sneak peek of it in 60 characters or less, using relevant words that perfectly describe the content on your webpage.
Your H1 tag should Include your primary keyword
Fit your primary keyword into your title in a natural and smart way. That helps provide a signal to search engines about the subject your web page addresses.
Create sensible and appealing meta descriptions
Although meta descriptions are entirely different from a title tag, they complement each other. Your meta description is a short note that appears right under your title tag on the search engine result pages. A compelling meta description plus an optimized title tag will send your click-through rates through the roof.
Use On-page Optimization Tools
Install on-page optimization plugins like Yoast, Rank Math, and SEOpressor to make creating search engines and user-friendly title tags and H1 tags easier for you.
Wrapping up
There you have them, the simple but effective steps you can use to create search-engine-friendly title tags that help you drive more organic traffic to your website and increase your conversions. Start implementing these tips right away and watch how the search engines reward you with more traffic. It doesn't get easier than this.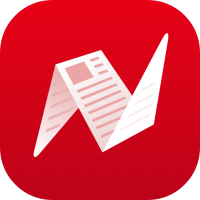 This is original content from NewsBreak's Creator Program. Join today to publish and share your own content.