Italian wine can be one of the most confusing and difficult regions to get acquainted with. Why? Well, for starters they have an esoteric labelling system like France does — which is no easy feat in itself.
Furthermore, learning all their grape varieties may seem daunting at first glance too! There are currently 350 different types of wine varieties & over 2,500 grapes you need to learn about if you want to make your way through Italy's expansive selection of wines.
Our top 5 Italian Wine Regions.
Tuscany
Tuscany, one of Italy's most famous wine regions is home to the Chianti region and it produces a wide variety of wines. One style that has become popular in recent years due to its excellent taste profile and versatility with food pairings are TUSCANY SUPER-TANSHI (this term refers specifically to red production). The grapes for this type come from Sangiovese which was required major grape during the 1970's as other noble grapes like Cabernet Sauvignon or Merlot created new styles such as Super Tuscan.
Producers to look for — Montevertine
Piedmont
Nebbiolo is a grape with high tannins and pale colour that has long been famous for its bristling acidity, but the region of Piedmont also produces sweet wines like Moscato d'Asti. This gem isn't often seen on wine store shelves because it's overshadowed by other varieties such as Barbera or Nebbiolo in Barolo. But Dolcetto needs to be tasted too!
Producers to look for — Fabio Gea
Umbria
Sagrantino is a grape variety that people go crazy for in Umbria. In Montefalco, you'll find Sagrantino as well as Sangiovese which has an unmistakable strawberry-like taste and aroma. The white wine here is called Grechetto, one of the grapes used to make Orvieto's famous "Orvieto Classico." Its minerally zesty flavour makes it similar to Pinot Grigio with hints of almond — perfect on a warm summer day!
Producers to look for — Paolo Bea
Sicily
The climate of Sicily is perfect for crafting a dark, rich red wine. Nero d'Avola is an awesome variety that makes the perfect addition to any noble household's cellar!
Producers to look for — Frank Cornelissen
Puglia
The red wines from Puglia are a great way to get started. They're affordable and it's the only region in Italy that produces esoteric sweet wine. Puglia Chardonnay is well known for being a fantastic value.
Producers to look for — Calcarius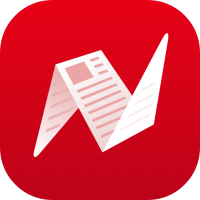 This is original content from NewsBreak's Creator Program. Join today to publish and share your own content.