40-year-old Mary Ellen Johnson (Davis) of Washington state went missing on November 25, 2020 from Tulalip Reservation while walking eastbound on Firetrail Road.
Mary was born August 31, 1981 in Washington state. She has black hair, brown eyes, is 5'6", and weighs 115lbs. Mary is of Native American descent and has a Sunburst tattoo on her upper right arm. She may be wearing glasses. Missing Tulalip Tribal Member case# TUL -20 -3063.
Mary is said to have been last seen walking on the Firetrail Road, heading east to a friend's house. The friend stated Mary never arrived. Mary was reported missing by her husband on December 9, 2020.
There is currently a $10,000 reward being offered for anyone who has verifiable information leading to the arrest and conviction of the person responsible for Mary's disappearance. Both the FBE's Seattle Field Office and Tulalip Tribal Police are investigating the incident.
Please call FBI Seattle Field Office with any information at (206) 622-0460 with any information you may have. You may also call Detective David Sallee with Tulalip Tribal Police at (360) 716-5962, or email dsallee@tulaliptribalpolice.org. Tulalip Tribal police can be reached at (360) 716-5990 with any tips. You may also send a tip anonymously to Tulalip Tribal Police at https://www.tulaliptribalpolice.org/contact?form=Tipline or the FBI at https://tips.fbi.gov/.
Friends and family of Mary Ellen Johnson (Davis) urge you to please step forward and share any information of Mary's whereabouts.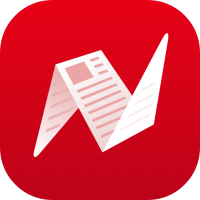 This is original content from NewsBreak's Creator Program. Join today to publish and share your own content.