Hurricane Ida slammed the eastern coast of Louisiana on August 29, 2021, leaving damage and destruction in its path.
Hurricane Ida destroyed a large portion of the power grid in its path, leaving over one million Louisiana and Mississippi residents without power for an undetermined length of time. It is said to have been the most powerful hurricane to hit the U.S. Due to the extreme damage, it's possible residents could face weeks without power. Christina Stephens, a spokesperson for Governor Edwards, had the following to say regarding deaths from the storm:
"We're going to have many more confirmed fatalities."
She explains further how the over 40 open shelters could be detrimental during a pandemic to over 2,000 evacuees residing in them.
"This is a COVID nightmare. We do anticipate that we could see some COVID spikes related to this."
President Joseph Biden approved Governor Edwards' request for a major disaster declaration for Louisiana, meaning funds will soon be on the way. Here's what you should do in the meantime.
How To Receive Help
How To Volunteer
Register with a National Voluntary Organizations Active in Disaster organization here: https://www.nvoad.org/current-members/
Donate items, volunteer, give cash, or ask questions to this email address: FEMA-Donations-MGT@fema.dhs.gov FEMA-Donations-MGT@fema.dhs.gov
Best things to donate: Time, pallet loads of single items that are sorted and boxed, transportation, cash (to trusted organizations approved by FEMA's website or recognized disaster relief organizations https://www.nvoad.org/donate/ )
Safety Information, News and Media
Remember that while larger cities are in need, so are the smaller surrounding areas. Please keep the entirety of the impacted area in mind for volunteer efforts.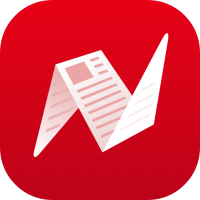 This is original content from NewsBreak's Creator Program. Join today to publish and share your own content.