It is a gloomy morning in Louisiana as we prepare for the worst as T.S. Ida strengthens, predicted to slam the eastern Louisiana coast as a Category 3 Hurricane.
The storm is predicted to make landfall on the coast late Sunday to early Monday. This storm, currently barreling towards the Gulf of Mexico, has potential to be life-threatening with devastating winds over 110mph. Hurricane warnings have been issued for the "Gulf Coast of Louisiana, including New Orleans, Mississippi and parts of the Alabama coastline."
Though east Texas and the western border of Louisiana appear to be out of the woods, residents should still keep a close eye on the storm. As we saw a year ago in southwest Louisiana, we have to keep a close eye for any changes. The storm is predicted to hit the Gulf of Mexico between Friday and Saturday, which will soon after give us more certainty of the path.
How to Prepare
Gas up your vehicles.
Prepare to evacuate with all necessary provisions (food, cases of water, clothing, medication, pet carriers, pet food, electronics with chargers, toiletries, a map, emergency cash, identification documents, vaccine card, masks, blankets and pillows) for yourself, your family, and your pets.
Make a Hurricane Checklist.
Stay prepared, not panicked.
Research storm shelters that are out of the path.
Check hotel policies. Contrary to popular belief, hotels do not have to accept pets for evacuees.
Check on elderly neighbors and family members to make sure they have transportation to evacuate if necessary.
Place sandbags as needed
Find open American Red Cross shelters here.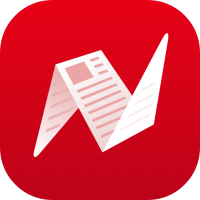 This is original content from NewsBreak's Creator Program. Join today to publish and share your own content.