On August 17, 2021, T-Mobile found out they had been targeted in a massive data breech.
Their website states:
"Customers trust us with their private information and we safeguard it with the utmost concern. A recent cybersecurity incident put some of that data in harm's way, and we apologize for that. We take this very seriously, and we strive for transparency in the status of our investigation and what we're doing to help protect you."
As both a T-Mobile customer a computer information systems major, here is my account of the situation.
What information was involved?
T-Mobile states the stolen data includes names, drivers' licenses, government identification numbers, Social Security numbers, dates of birth, T-Mobile prepaid PINS, addresses, and phone numbers for 48 million customers. As of right now, T-Mobile states information like financial account records (bank accounts, credit cards, and debit cards) have not been stolen. However, with all of the information that was compromised, it wouldn't be that hard for bad actors to find it. As you'll see soon, it's already happened.
What are they doing about it?
T-Mobile claims they are working "around the clock" to determine who the victims were and what can be done to keep them safe. This seems very vague for such a massive breech. I was personally a victim, and I received the following text from T-Mobile on August 19, 2021: "T-Mobile has determined that unauthorized access to some of your personal data has occurred. We have no evidence that your debit card/credit card information was compromised. We take the protection of our customers seriously. We are taking actions to protect your T-Mobile account and we recommend that you take action to protect your credit. Read more here: t-mo.co/Protect"
What they are offering:
IT Theft Protection Service free for two years. This is a reactive approach that basically says, "We'll give you this coverage and it will let you know if you've had your identity stolen. Ok?" It's already been stolen though. They already have your information.
"Active Scam Shield" will block scam calls. I'm serious. They're really offering this as a solution.
Why it's not enough:
Since this incident, I have received multiple alerts that my Acorns, Paypal, Discord, and my husband's Steam accounts have been compromised. Due to the massive amount of information stolen, it's possible to act as almost any T-Mobile customer. They have access to everything about my life, and I reached out to T-Mobile. They offered credit monitoring. Credit monitoring alerts you after a credit-compromising event. I've already had two financial accounts hacked. By the way, while speaking to them they referred to me as "Hettie." I have no idea who that is, and it's a very bad look when handling a major cybersecurity event.
Additionally, as tomsguide.com puts it,
"We don't say this flippantly — consider dropping T-Mobile and switching to a wireless carrier that does a decent job of protecting your personal information. This is the fourth or fifth major T-Mobile data breach in the past three years, and if this company's track record is any indication, it won't be the last."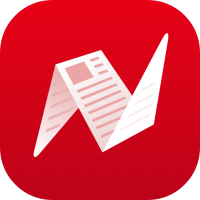 This is original content from NewsBreak's Creator Program. Join today to publish and share your own content.