Memorial Health System's CEO, Scott Cantley, has announced the organization became the victim of a ransomware attack on August 15, 2021.
Beckers Hospital Review published his account of the events:
"IT noticed irregularities in the data system. Security protocols call for the shutdown of our information technology system."
In a statement on Memorial Health System's website, Cantley says, " Maintaining the safety and security of our patients and their care is our top priority and we are doing everything possible to minimize disruption. Staff at our hospitals- Marietta Memorial, Selby, and Sistersville General Hospital - are working with paper charts while systems are restored, and data recovered."
Memorial Health Systems is based out of Marietta, Ohio. It consists of multiple medical facilities, three hospitals, and has a staff of 3,000 employees. At this time, it is unknown if any information of employees or patients has been compromised.
Thousands of United States hospitals have been slammed with ransomware attacks over the last six months, a hard hit to handle when coupled with the pandemic.
48% of US hospitals' systems have been compromised with the attacks, according to Infosecurity Magazine. Surgeries are being cancelled, emergency room patients and several more hospital departments are being impacted across the nation with each new attack. Larger sized hospitals cost close to $21,500/hour of downtime and averaged 6.2 hours of downtime while medium sized hospitals were hit even harder, with a an hourly cost of $47,500 for an average of 10 hours.
Ransomware is a type of malware that encrypts, or scrambles data, and demands payment for the encryption key. This means attackers took data belonging to the hospital and held it hostage for payment. It is not recommended by the federal government that payments be made due to this creating a mindset that this type of attack can be used for future payments, and because there is no guarantee the stolen data's encryption key will be handed over. A favorite of hackers' forms of attacks, ransomware is often chosen because of its difficulty to trace both the attacks and the demanded Bitcoin ransom due to lack of a paper trail.
The best way for organizations to be prepared against ransomware attacks are having a knowledgeable IT department with cybersecurity training, performing regular testing on systems to look for vulnerabilities, and having backup data.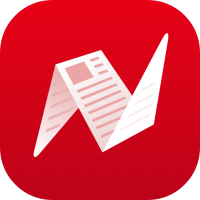 This is original content from NewsBreak's Creator Program. Join today to publish and share your own content.