The Statistics
Louisiana continues to struggle to keep its COVID-19 rates from climbing further, with 18 to 29-year-olds remaining one of the lowest demographics for vaccination rates.
According to the Louisiana Department of Health, Louisiana has 7,548 new cases of COVID-19, 57 new deaths, and 2,907 patients in hospitals with the virus. From 7/29-8/4, the non-vaccinated population accounted for 90% of new cases, 83% of new deaths, and 91% of COVID hospitalized patients. Louisiana has now seen over 11,000 deaths associated to COVID-19.
Shot For 100
Louisiana Governor John Bel Edwards changed his approach to get more young adults vaccinated as COVID-19 numbers soar.
Governor Edwards stated at a press conference on August 13, 2021 that hLouisiana would offer college students $100 each to get vaccinated. This incentive is being offered to the first 75,000 students to receive the vaccine at a participating institutions of higher education. The students would receive a deactivated VISA gift card, which they would be able to activate and load for $100 at shotfor100.com.
Some Louisiana colleges are mandating the vaccine for on-campus students. These include Dillard University, Loyola University New Orleans, Tulane University and Xavier University.
How To Get Your Vaccine
For information on getting vaccinated, visit ldh.la.gov/directory/vaccination or call the Vaccine Hotline at 1-855-453-0774. If you're entering for the Shot at 100, be sure to get your vaccine at a participating institution of higher education!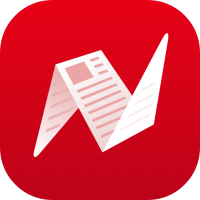 This is original content from NewsBreak's Creator Program. Join today to publish and share your own content.