Louisiana Governor John Bel Edwards announced in a press conference on August 2, 2021 that he is reinstating the mask mandate statewide for both in public and indoors, for vaccinated and unvaccinated individuals. The mandate will be effective August 3, 2021. Louisiana remains the highest in COVID-10 infections per capita by far.
This news comes with no surprise as the Delta variant of coronavirus has caused a lack of hospital beds across the state. This fourth surge is causing a rise in cases like never seen before. This unprecedented data comes with the advice that even small symptoms should not be ignored.
The following data can be found on Louisiana Department of Health's website at https://ldh.la.gov/Coronavirus/:
New Cases: 11,109
New Deaths: 27
COVID Patients in Hospitals: 1,984
Total Cases: 552,787
Total Deaths: 11,026
COVID Patients on Ventilators: 213
From 7/15-7/21 unvaccinated individuals accounted for 90% of cases, 85% of deaths, and 90% of COVID hospitalizations.
Watch the press conference here:
How to get vaccinated
Vaccination Hotline: 1-855-453-0774
No Cost Transportation to Vaccine Sites: https://ldh.la.gov/index.cfm/page/4207
Aetna Better Health:
Phone 877-917-4150
TTY Phone 866-288-3133
Healthy Blue
Phone 866-430-1101
TTY Phone 800-846-5277
AmeriHealth Caritas
Phone 888-913-0364
TTY Phone 866-428-7588
Louisiana Healthcare Connections
Phone 855-369-3732
TTY Phone 855-369-3723 (TTY:711)
United Healthcare Community Plan
Phone 866-726-1472
TTY Phone 844-488-9724
Vaccine Delivery Report: https://ldh.la.gov/assets/docs/covid/Vaccine-Delivered-Release.pdf
Did you know there are grand prizes of $100,000 being given out weekly to vaccinated individuals? Check out Shot at a Million here: https://shotatamillion.com/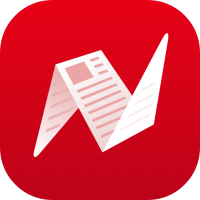 This is original content from NewsBreak's Creator Program. Join today to publish and share your own content.