A frantic search continued Saturday in the Twin Canals of Jean Lafitte Parish National Park in Louisiana after an autistic young boy went missing Thursday.
On Thursday, July 15, 2021, 4-year-old Ellis Boudean, his mother, and his 3-year-old brother stopped by Jean Lafitte National Park to see the local nature trails and fly a kite.
Ellis' sister stated, "They came here because they wanted to stop. I love the trails. They loved running on the trails so she pulled over. She just wanted them to have fun before they went home. She was getting the kite ready and not even 45 seconds."
However, shortly after she began fixing the kite, Ellis' mother heard a noise. She looked up and saw the younger boy pointing in the direction of the water, realizing Ellis was gone. She ran into the water after him but was unable to locate her son. One of his shoes was found floating.
On Friday, June 16, 2021, the entire park was filled with volunteers and law enforcement on foot trying to find where Ellis may have found a way out of the swamp, but the search effort was unsuccessful.
On Saturday, June 17, 2021, it was concluded that Ellis had to be in the water as there was no indication he had made it out. This was horrifying news to his devastated family as the Louisiana swamp is filled with dangerous animals. Marine units poured over the waters Saturday, but had no luck in finding the lost boy.
Sheriff Joe Lopinto of Jefferson Parish stated, "At this point in time, it's a recovery mission."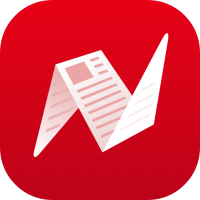 This is original content from NewsBreak's Creator Program. Join today to publish and share your own content.