Not matter if you're a Vegas native or a tourist looking to explore the best bars in Las Vegas, you're probably looking for a unique and fun time.
If you're a visitor to Vegas, you might be asking yourself, "Are bars in Vegas open right now?". The answer is that, despite COVID, most Vegas bars and clubs are still open and ready for your (safe) patronage. Luckily, that includes some hip, unique, and trendy Las Vegas watering holes.
A few things to note for non-Vegas residents: Vegas bars close at differing times, and due to COVID, might have different hours and capacity limits than normal. Make sure that you are safe and sanitary before you visit these hip nightclubs and bars. Also, double-check with each of these unique Las Vegas bars before visiting to ensure that you have the most up-to-date COVID information available.
Happy partying! Here are the most unique and fun Las Vegas bars and lounges:
THE CHANDELIER
Have you ever wanted to party inside a Swarovsky chandelier? Well, anything can happen in a Las Vegas bar, and luckily for you, The Chandelier has three you can choose from (meaning you won't need to go far to find your perfect Vegas bar, right?).
If you're looking for your choice of best Vegas bars with live entertainment, The Chandelier has you covered on the first-floor casino - a high-energy spot frequented by bands and live acts, great for people watching. The second floor offers a private and sophisticated Vegas lounge and a cocktail room accessible through two bars. The third bar is a chic and inviting lounge ready for you to relax and chill with friends.
The Chandelier bar has a different vibe and cocktail list on each floor, so you'll never run out of options. Try the signature. We're All Mad Here cocktail. It's a tangy, gin-based homage to Alice in Wonderland that starts blue and changes colors once you stir it.
Dress to impress here, folks - you're literally inside an extravagant crystal curtain. This is a place to see and be seen.
FRANKIE'S TIKI ROOM
Okay, let's get one thing straight: tiki rooms will always be rad. When was the last time you were in a tiki room? Probably never, especially if you were born after 1975. The good news is that while you're in Las Vegas, your tiki dreams can come true at Frankie's Tiki Room.
You're going to want to come here for sights including (but not limited to): tiki statues, Mai Tai's with little umbrellas in them, shrunken heads, and a lot of dimly lit corners. You might think, "Hey, sounds a bit racist," but Frankie's Tiki Room somehow manages to be kitsch and themes without being so overboard that you feel dirty when you step in.
Not sure what to drink? From classics like the Scorpion to house-made newbies like Dr. No, each cocktail on the menu comes complete with a drink meter. The more skulls a drunk has, the stronger it is. Time. To party, right?
GOLD SPIKE
You read it here yourselves, folks: world-famous ândˆit's open 24/7. What's not to love?
Partying at the Gold Spike is akin to getting drunk at your summer camp, complete with a backyard full of games. There's a pool and darts, corn hole, a huge Jenga set, board games, and even bocce ball. Everyone loves a good game of drunk bocce ball! You can come here for the food, the DJ, the oversized board games, and even to skate just like you did back in middle school.
The reason why is a bit of a mystery, but there's even a bed in the bar. Make of that what you will?
MILLENNIUM FANDOM
Calling all nerds! Did you miss ComicCon this year? Never fear - at the Millennium Fandom, cosplay is the norm 24/7. If you're looking for a place to pull out your Slave Leia costume (or your Jabba the Hutt costume - no judgment) and get your drink on, you've found it.
D.C., Disney, Marvel, Star Wars, Star Trek, Dr. Who - name a fandom, and you'll find it represented here. There is a nightly happy hour and trivia night, movie screenings, TV Show Watch Parties, benefits, and other geeky events (KPOP night, anyone?).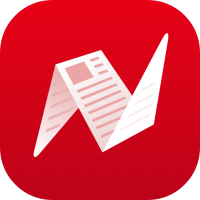 This is original content from NewsBreak's Creator Program. Join today to publish and share your own content.